MEDIA PERSONALITY THANDO THABETHE AND ACTOR LUNGA SHABALALA ALL LOVED UP IN DUBAI – PHOTOS
MEDIA PERSONALITY THANDO THABETHE AND ACTOR LUNGA SHABALALA ALL LOVED UP IN DUBAI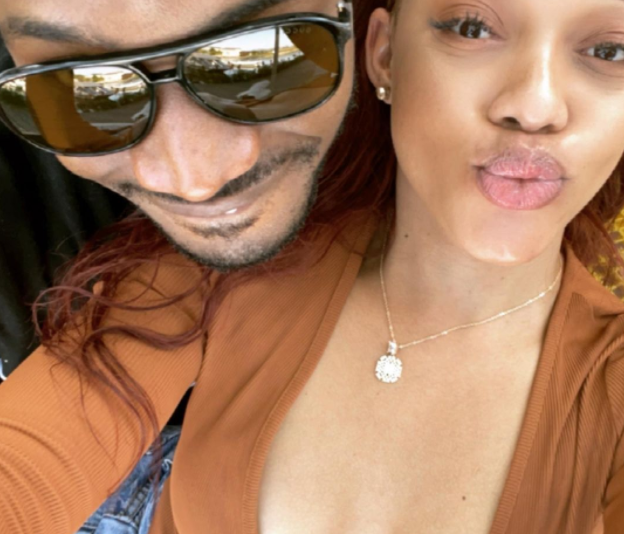 TV actress and radio host Thando Thabethe is out living her best life with her bae Lunga Shabalala. The couple's careers have been on an upward curve lately, so they deserve to relax and take a break from the grind.
Thando and Lunga have been together for more than two years now. The first time we noticed that they were together was in 2019 when they claimed to have bumped into each other at Somhale's traditional wedding. They have since become Mzansi's favorite couple, and they continue to steal our hearts with their couple goals.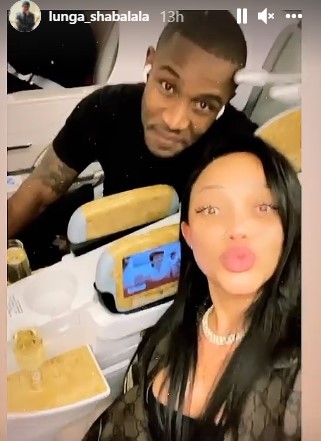 The pair is currently vacationing in Dubai where our original slay queen Khanyi Mbau currently is. Thando shared a picture of her on a flight and said she missed traveling internationally. She later took to her Instagram stories to share a story of their hotel. The video makes us want to go on a vacation too because it looks stunning.
The pair recently rekindled their love after breaking up. Despite not confirming their relationship before, it was obvious they were a couple. The two used to serve major couple goals on social media while keeping their relationship status on the downlow. After a couple of months they stopped posting it each other and it became evident that there was trouble in paradise.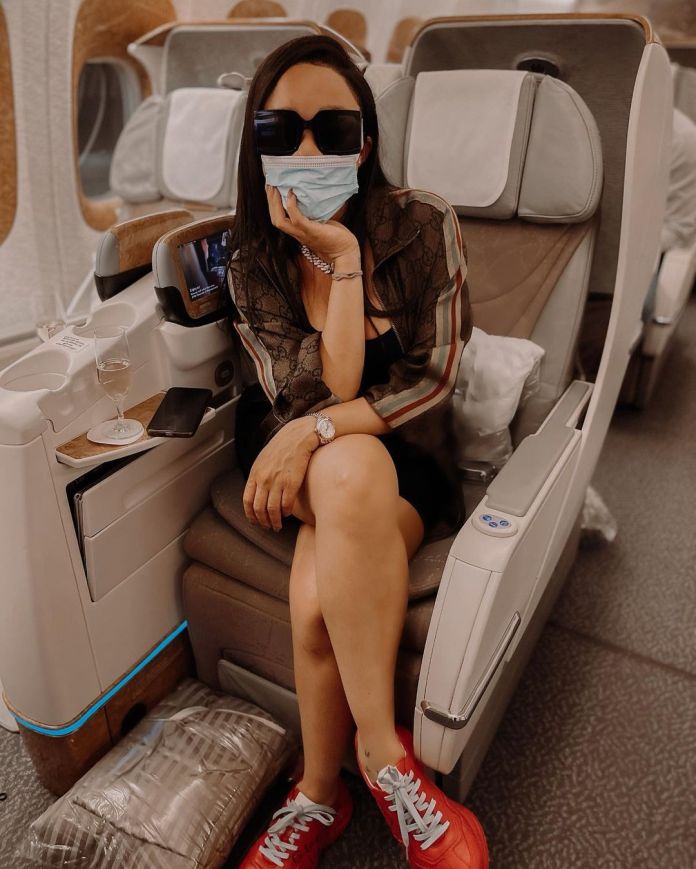 Thando apparently went back to her ex businessman Jaji Abolore. Lunga allegedly became jealous when Thando reunited with Jaji and was horrified. He apparently wanted to get back with her, after he got dumped for the businessman. Pouring cold water to these claims, Lunga slammed the tweet and asked for his name to be taken off of the article. Slamming the fake news, Lunga commented "This is the nonsense that I won't tolerate. There's no need for my name to be mentioned in this article full of inaccuracies. For everyone's sake remove any mention of my name," he said as quoted by OkMzansi.
This is a much deserved break for Thando as she has been through the most this year. The 947 radio presenter recently battled COVID-19 and was isolating which left her feeling very lonely. "Today marks day 10 of my self-isolation after testing positive for COVID -19. I never imagined the emotional rollercoaster that I experienced. I never imagined quarantining fir 10 days in a hotel all by myself, just me, no work to rush to, no one to help me with meds, or friends to give me a hug, just me & my thoughts!"
"There were nights I'd go to bed hoping I'd wake in the morning, I thank God for the ability to do radio while here, and the incredible staff here who safely took such amazing care of me. As I leave tomorrow I can't help but be anxious about the reality I am now walking back into. It's all so very scary, but today I am grateful for the gift of life."