Master KG reacts to Passion Java's viral R1.3 million nightclub bill as he didn't invite him
Master KG reacts to Passion Java's viral R1.3 million nightclub bill as he didn't invite him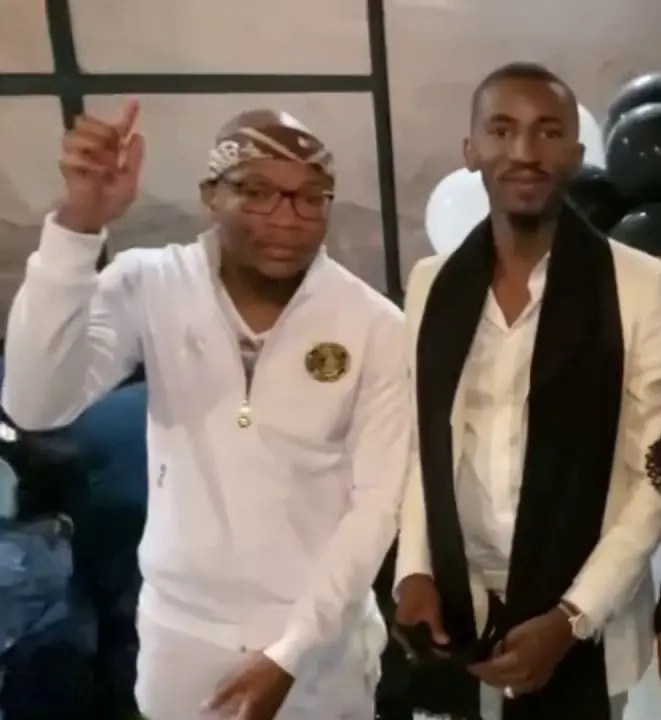 Master KG is feeling aggrieved after his millionaire friend – Prophet Passion Java didn't invite him at Brooklyn bar to spend a R1.3 million bar bill.
Prophet Passion Java went viral this weekend after social media alleged that he spent over a million rand on alcohol in one night.
Master KG raised eyebrows yesterday when he tagged the Zimbabwean Prophet regarding the R1.3 million bar bill on his Instagram story.
He posted the bill and tagged the prophet captioning his story:
"My millionaire friend @prophetpassion, I hear this is your bill, why you didn't invite me."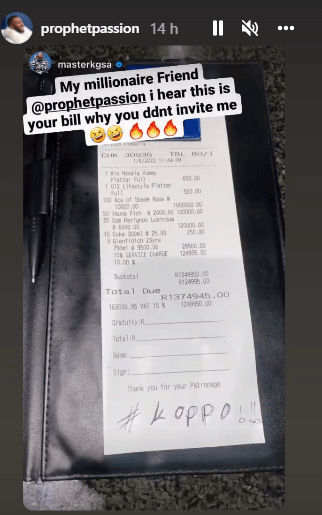 The philanthropist allegedly spent the money on expensive alcohol at a lifestyle bar in Pretoria.
The bill was shared on Facebook and the receipt shows that exactly R1 374 945 was spent on mostly booze.
Passion reportedly ordered:
100 bottles of Ace of Spade champagne at R10 000 each
50 bottles of Veuve Rich champagne at R2 000 each
20 bottles of Dom Perignon champagne at R6 000 each
10 300ml cans of Coke at R25 each
3 bottles of Glenfiddich scotch whiskey at R9 500 each
Two platters for a combined R1 100
The millionaire friends hanged out together in 2020 at Passion Java's exclusive all-white-themed birthday party.
Passion threw a small fancy birthday party in South Africa, Cape Town, last October.
He invited his close friends and family to intimate birthday party such as the Jerusalema hitmaker Master KG, Buffalo Soulja, Ray Vanny, and many more.
Passion also received birthday messages from his wife who wasn't attending, Bishop Noel Jones from LA, Prophet Troy & Prophetess Vongai, Prophet Clear Malisa from Tanzania, Prophet Patrick, Prophetess Sheena Hanlan.