Master KG and Ndlovu Youth Choir Join Forces
Master KG and Ndlovu Youth Choir Join Forces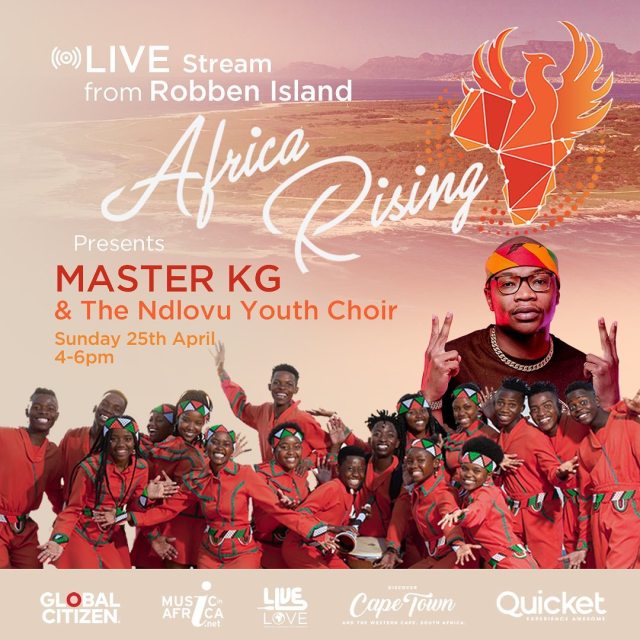 AWARD-WINNING, internationally acclaimed producer Master KG and Ndlovu Youth Choir have joined forces.
They'll host a free virtual concert on Sunday, 25 April live on Robben Island.
Although the concert is free, viewers are encouraged to donate. All proceeds will go to the organisation Feed Our Crew, which is aimed at helping people in the events industry who've not been able to work since last year.
Ndlovu Youth Choir's Sandile Majola said people can expect fireworks.
This is going to be a once-in-a-lifetime experience that people will never forget, an experience that everyone needs in this difficult time. Joy, fun happiness and good vibes – it's going to be fire," he told Channel24.
According to director Craig Bright, this is the biggest collaboration people have ever seen.
"It's a collaboration with Master KG and the choir, pretty much the two biggest artists to have come out of Mzansi in the past year. I can't wait for people to experience this," he said.
The event will take place between 4pm and 6pm.