Maskandi stars' beef spreads to band members
Maskandi stars' beef spreads to band members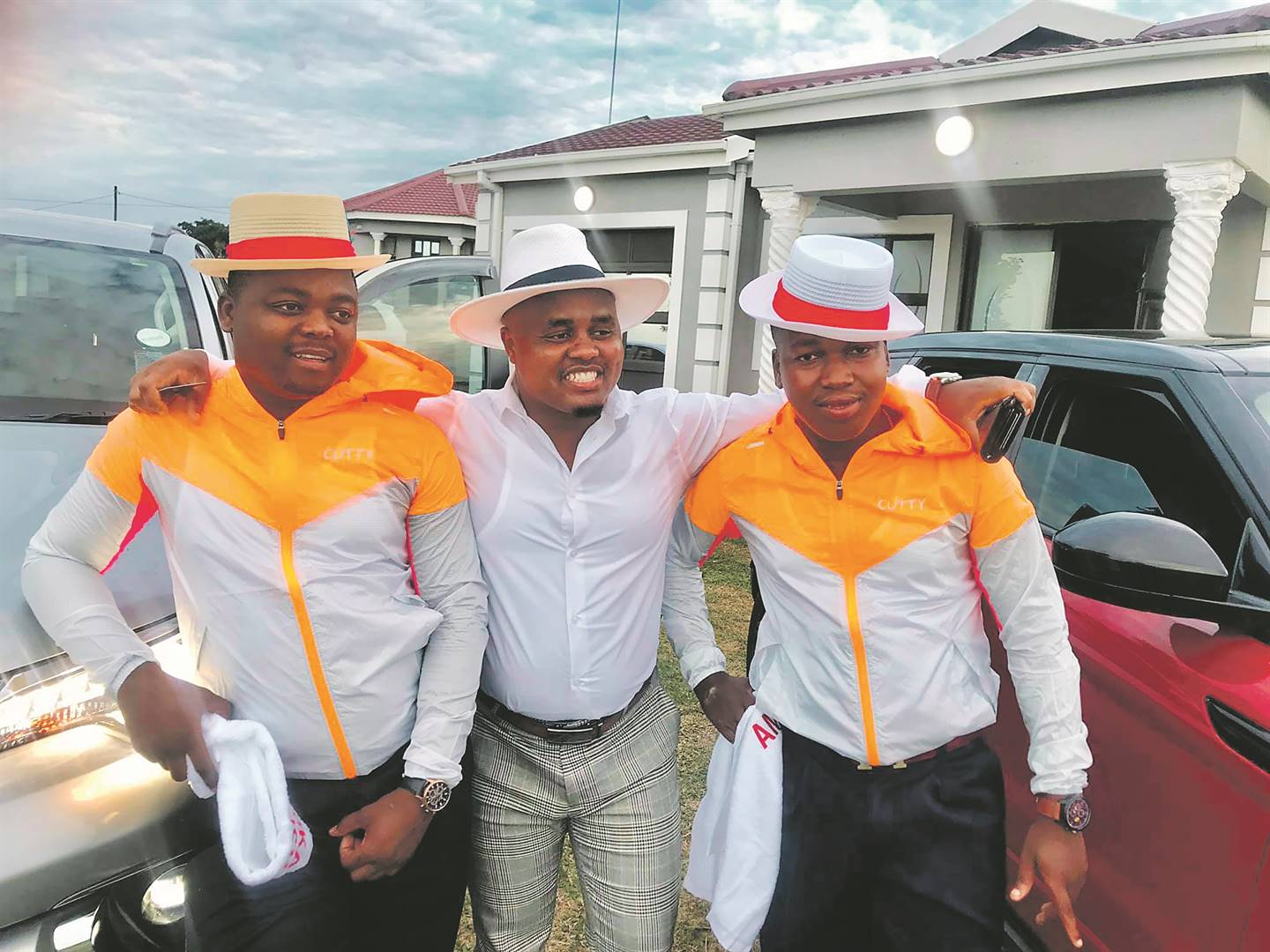 The feud between maskandi artists Khuzani Mpungose and Mthandeni Manqele has sucked in their dancers Thibela Mpungose and Mshovo Gazu.
This comes after the musicians recently showed off the homes of their popular dancers on their SABC1 reality shows.
Thibela joined thousands of maskandi fans who accused Mshovo of having a big mouth and wearing fancy clothes while failing to build a proper house. Mshovo's home, made up of a number of rondavels, was soon trending on Facebook with users calling him the king of rondavels.
Thibela soon attacked him, accusing him of not having his priorities straight.
Thibela told Daily Sun Mshovo made fun of other people's clothes, while they were building their houses. "It is surprising that he doesn't even have aluminium windows at his house.
"It's a shame that while bragging about expensive clothes, he doesn't have his priorities straight," he said.
"Mshovo must take lessons from me because his boss is disorganised," he said.
Thibela said if Mshovo didn't want to improve his home, he would step in to help his mother.
Thousands of maskandi fans told off Mshovo, saying if he could afford expensive clothes, he could build a two-roomed house.
However, he told the SunTeam he didn't care about the attacks from Thibela or maskandi fans.
"The hand of Igcokama Elisha is touching me and giving me blessings.
"Now they say I'm king of rondavels. If they like, they can also say I'm the king of chocolate," he said.