MASKANDI STAR SENZO ZONDI GETS HIS FIRST COVID-19 JAB
MASKANDI STAR SENZO ZONDI GETS HIS FIRST COVID-19 JAB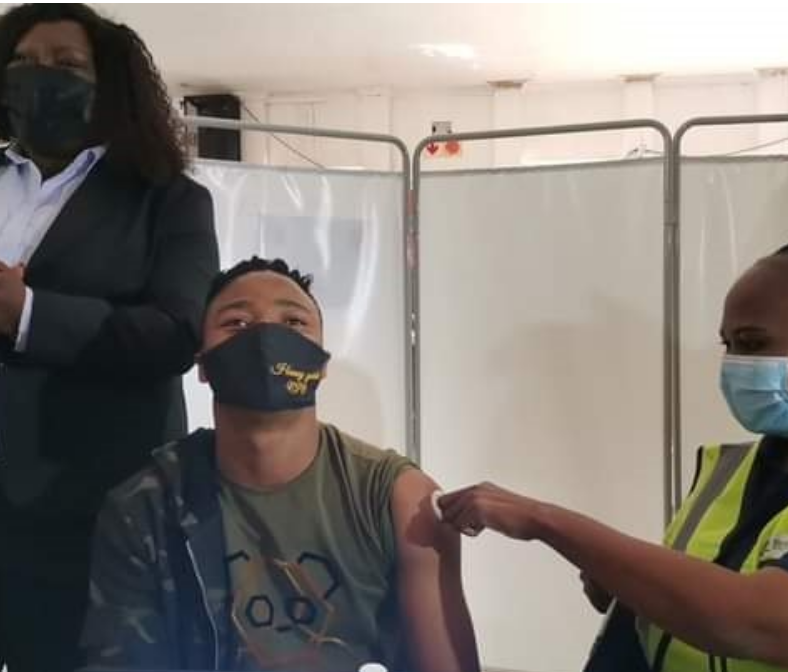 Maskandi star Senzo "Ntencane" Zondi has set an example by taking his jab, and is now calling on everyone to follow in his footsteps.
The Wawuthembeni hit maker was among people who were vaccinated in Empangeni, north of KZN, at the Covid-19 influencers roll-out programme launched by Health MEC Nomagugu Simelane.
He said he took the jab because he wanted to be ready to fight the third wave.
"After being vaccinated, I felt normal and I am still okay," he said.
The maskandi star urged people to listen to government and take the jab so their life can go back to normal.
"Even in the Bible, the people who survived were those who made it into Noah's ark. So people must take the vaccination and be safe from this killer virus."
He said people needed to see what was happening in the countries where citizens had been vaccinated.
"Most activities have been opened. They even go to stadiums and enjoy soccer. We must also play our part in fighting this virus."