Maskandi artist Khuzani Mpungose dragged to court
Maskandi artist Khuzani Mpungose dragged to court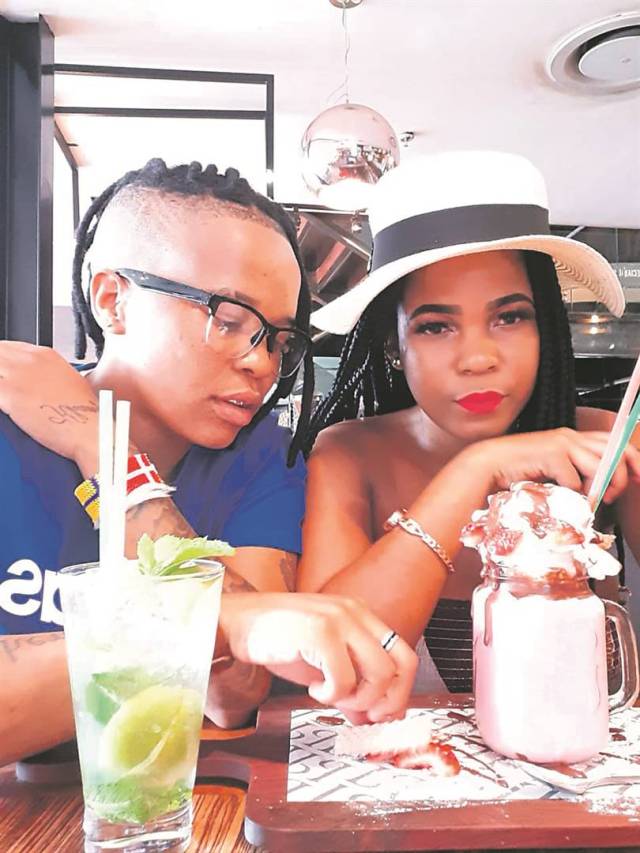 A cese of unfair discrimination has been lodged against maskandi artist Khuzani Mpungose with the Commission for Gender Equality.
Sthembile Mkhize, who lodged the complaint yesterday, told Daily Sun Khuzani told her ex-fiance she was an embarrassment to his group because she was dating a woman.
"He threatened to fire her and called me a demon who sleeps with other women. I feel discriminated against on the basis of my s_exual orientation," she said.
She told the SunTeam she dated Khuzani's dancer Sphesihle Zulu for over two years.
"We lived together and I took care of her. I did everything for her, including buying clothes and food, because I loved her," she said.
"Khuzani never approved of our relationship and made it clear he was against same-sex relationships. He used to tell Sphesihle to dump me."
Sthemble said she and Sphesihle got engaged in front of family and close friends and planned to get married at Home Affairs in December.
"Unfortunately, this didn't happen. Khuzani kept threatening and insulting us. I decided to leave the relationship. It had become toxic and unsafe.
"I was starting to get death threats from unknown numbers. Sometimes people would randomly stop me and tell me to distance myself from Sphesihle unless I wanted to die."
Sthembile said she continued getting death threats after they broke up.
"I strongly believe those death threats were coming from Khuzani and his crew, but I have no proof so I couldn't open a case with the police," she said.
"He has a huge following and his hatred towards the gay community is putting my life at risk. I need him to take accountability for what he has done."
Mbuyiselo Botha confirmed the complaint was made and the commission's legal department was working on it.