Maria Nepembe Reveals Her Pick For Her Wedding Dress
Maria Nepembe Reveals Her Pick For Her Wedding Dress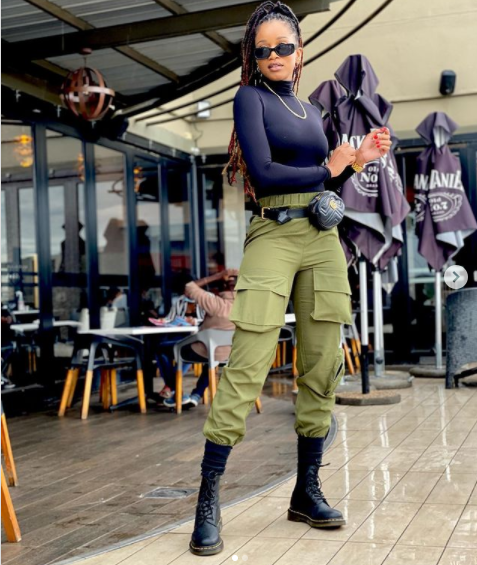 Maria Nepembe's Instagram post has us all wondering about her future plans. She posted a video in a fashionable white outfit hinting that the look is something she may have on for her wedding as well.
Do we hear wedding bells in the near future or is it a casual statement with no real meaning behind it? The answer is unclear but what we do know is that she looked amazing in the outfit she had on.
She posted twice before as well in the same outfit, hinting at a possible collaboration on a new project or something more. Whether it is a new project that will be released soon, an ordinary day out, or a possible future wedding, we cannot wait to see what she does next.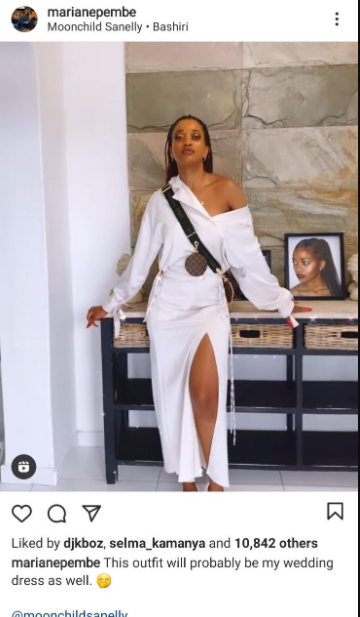 Maria's Instagram Post
Maria Nepembe has been on television screens, has presented on radio, has produced various projects, and is a well-known model. On-screen and off-screen, she has posed as a role model to many youngsters and is also a fitness expert.
She had her claim to fame after she features in the Dirty Kandeshi music video by PDK in 2012. After her debut in the music video, she played as a contestant on Big Brother Africa season eight in 2013 and became a favorite amongst the many Namibian watchers.
She was the first model to host the NAMAs and has played an influential role in the fashion and entertainment industry. She has since been in the spotlight for various shoots, shows and for speaking up about various issues.
Maria is also the proud owner of her clothing brand, RIA. A style icon and fashionista, it came as no surprise to anyone to see her launch her own store. The brand sells custom made as well as ready to wear clothing. The collection also includes bridal wear.
This gorgeous star has been the talk of the town for a while, rumored to have been in a relationship for quite some time. There have been claims that she and KP Illest have been in a relationship.
The two recently did a photoshoot together which stirred up a lot of rumors about them dating. The artist and the model seemed too close to be 'just friends'. The behind the scenes of the photoshoot had been posted on his Instagram story and we must say that they looked adorable together.
This is not the first time, however, that these rumors have come up. For Maria's birthday, the artist and her rumored boyfriend wrote an endearing message for her that melted all of our hearts.
They claim to be best friends but that message had people thinking that they may just be a little more than that. Being very supportive of each other, the news of their relationship got all the fans shipping them together even more.
Her recent post of her wedding dress may just be an indication of a big upcoming event in her life, hint hint. If that is the case then we cannot wait to see her rock the wedding in her favorite white outfit. We will have to stay tuned and see what the possible future bride has in store for us.