MaNgwabe and MaYeni can leave – Musa Mseleku ready for new wife
MaNgwabe and MaYeni can leave – Musa Mseleku ready for new wife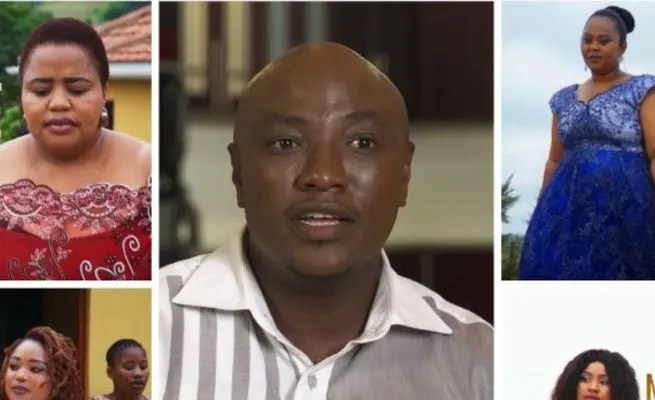 MaNgawbe and MaYeni in the past have been against Musa Mseleku taking wife number five, threatening to leave him.
Viewers are still talking about this week's episode of u'thando Nesthembu where businessman Musa Mseleku made his intentions clear of wife number five.
On Thursday's episode fans of the polygamy show, thought that wife number three, MaNgwabe was over sharing a man with three other women.
Her relationship with first wife MaCele soured after she claimed that recently, her children greeted her, but her children were ignored by Mbali (MaNgwabe) as she failed to greet them back.
"There's something that Mbali did that annoyed me. My children greeted her and she didn't greet them back," said MaCele.
Mbali was shocked by what she heard from Musa who decided to confront her on the issue. She made it clear that she is not crazy, nor is she rude enough to ignore someone who has greeted her or has tried to start a conversation with her.
On the other end, MaKhumalo shared her frustration with Musa taking in a fifth wife with her surname. The businessman explained he was doing this to keep her family name.
"I'm taking my next wife to appreciate MaKhumalo. I'm bringing another Khumalo wife to ensure that her surname doesn't die with her,".
In previous seasons of u'thando Nesthembu the wives, especially MaNgwabe and MaYeni have threatened to leave Musa if he decides to take a fifth wife.
"They can leave if they want to, but I'll negotiate with them not to. When they got married to me, nobody left. I would expect the same from them," he said.
MaKhumalo felt she was disrespected and said Musa's behaviour was abnormal.
"What Musa is doing is not normal. I support his polygamous marriage, but I wasn't expecting him to take my relative. I am not going to pretend that it's okay," she said.