Mandoza's widow opens up on struggling to find love again
Mandoza's widow opens up on struggling to find love again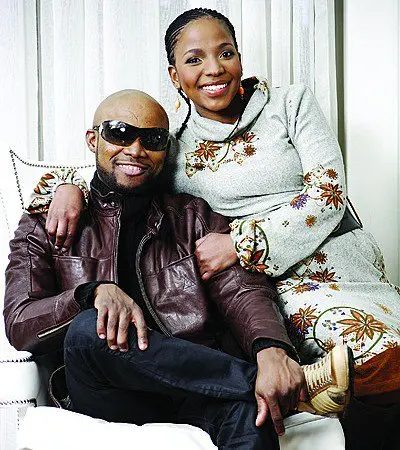 Mpho Tshabalala, the wife of the late Mandoza, opens up about not being able to pursue another romantic relationship since her husband's death.
The kwaito star died seven years ago and Mpho says she still misses him.
Mpho says she will not force romantic relationships but will allow them to happen when the time is right.
It's been seven years since the death of kwaito star Mduduzi Tshabalala, better known as Mandoza. His widow, Mpho Tshabalala, has still not been able to pursue another romantic relationship.Mpho has two children with Mandoza and one from her previous relationship. Although her children are not opposed to the idea of her dating, Mpho revealed that dating for her is difficult because "I always see Mduduzi in other men".
"I've tried, but I always look for my husband in other people. My kids want me to be happy, but for some reason, moving [on] is not easy for me," she says.
Although it's been several years since the passing of her husband, Mpho says she still misses him and his love for people.
"I missed the love he had for people, I miss how he would bring strangers into our house for two days or more, that's how much he loved people," she recalls.
She says the type of men that she's attracted are bad boys. "I love rough men and that's one of the things that attracted me to Mduduzi. He always put my safety first when a situation arose. I don't want to lie, I love men who have a bad-boy aura about them," Mpho says.
She is not ruling out the possibility of finding romance but she says it will happen in its own time.
"I'm not going to force the issue, but I'm rather going to let it happen when the time is right," she concludes.