Mam'Sonto is heartbroken #Gomora
Mam'Sonto is heartbroken #Gomora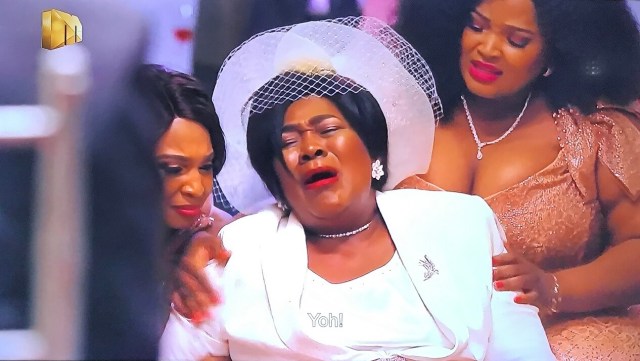 Mam'Sonto's happily-ever-after is all but a dream in Gomora.
She lost the love of her life, Bra Mike, just as she was preparing to leave behind her life of crime. The irony of it all is that he died at the hands of someone she taught how to hijack cars, Mazet.
Now what was supposed to be her wedding day becomes the saddest day of her life as the man she was to walk down the aisle with died in her arms after being shot.
Ntokozo, who was with Mazet when the incident happened, finally saw why his parents and friends had been warning him about Mazet.
And as always, he went crawling back home after he'd turned his back on his parents. Now he has another soul that's going to haunt him.
In The River, Tumi was close to uniting with her ancestors at the hands of her mother, Lindiwe.
This after Lindiwe had found out her daughter was the cause of her other daughter's death.
Even when Lindiwe tried to kill Tumi, she was just not able to. Maybe she's thinking of another way. Lindiwe never forgives and forgets.
We might think Lindiwe is ready to move on, but Madlabantu is always thirsty for blood.
Will Lindiwe finish what she started, or will the two have a happily-every-after?