Mampintsha's mom speaks out after her viral video, reveals how Babes Wodumo tricked her to not go to their wedding
Mampintsha's mom speaks out after her viral video, reveals how Babes Wodumo tricked her to not go to their wedding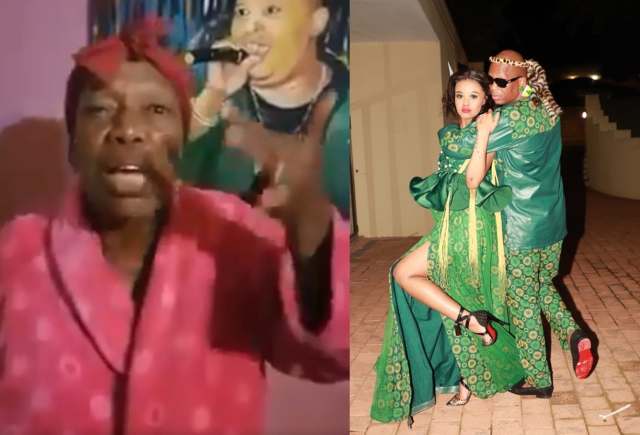 Babes Wodumo has been accused of being rude and turning Mampintsha against his family.
Mampintsha's mum, Zamanguni Gumede-Zuma, (65) told the publication Babes hurt them during the couple's recent wedding ceremony.
"Mampintsha sent a car to take us to the mall to buy clothes for his wedding.
Mampintsha's phone was off and we suspected Babes hid it.
"Her sister Nondumiso called to say she'd transfer money and to take as many clothes as we could because Shomax was paying."
Zamanguni said they waited for the money to be transferred, but it wasn't.
"We became the laughing stock in the store when we had to bring back the clothes.
"When we called Nondumiso, she said she was still waiting for Showmax. When we called again, Nondumiso and Babes ignored our calls."
She alleged this was Babes' tricks to stop them from attending the wedding.
"She's a bad influence and misled Mampintsha to conduct their wedding at the hotel and not introduce it to his ancestors. How can this marriage be successful without our blessings?
"We burn incense to report it to our ancestors and ask for blessings. Babes is misleading Mampintsha to abandon his culture and they'll pay for it."
Zamanguni said culturally, Mampintsha belongs to her in her home.
"We were supposed to burn incense for him, but they didn't do it because Babes claimed to be Christian."
She said many cultural practices were allegedly not done before the wedding, including paying lobola properly.
Mampintsha's sister, Pinky, (48) said: "Babes doesn't like my mum. Each time she visits she fights with mum, accusing her of abandoning Mampintsha."
Contacted for comment, Babes said, "Hawema! Abantu bamaphepha. Bhabhayi, bhuti (It's the newspaper people, goodbye, brother)", before hanging up.
Her sister and manager Nondumiso rejected Daily Sun's calls and didn't respond to text messages.