Mampintsha Throws Shade At His Mother's Comment
South African musician Mampintsha and his newly wedded wife Babes Wodumo has been making the headline over the past week after their beautiful traditional wedding, but they were not all good.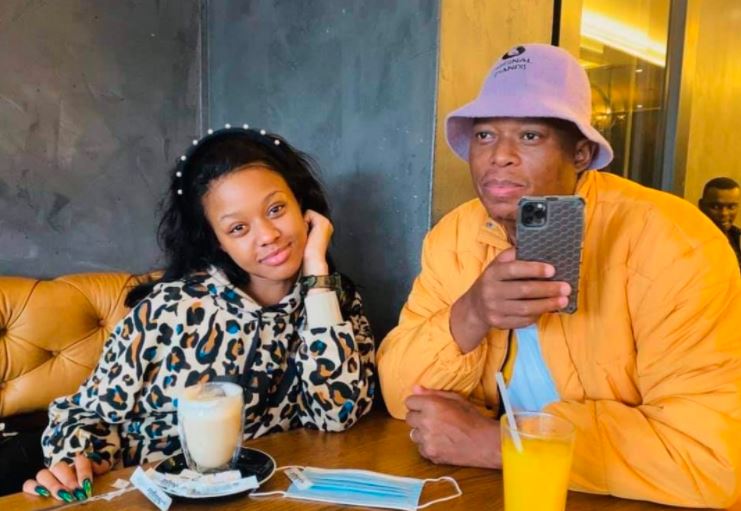 Following the couple's wedding, which saw a number of celebrities in attendance, Mampintsha's Mother Zama Gumede dropped some bombshells in the form of a video addressed to Babes Wodumo and her family.
Madam Zama hurled insults at her daughter-in-law and the Simelanes. She called the singer a liar who has been faking her pregnancies. She said that Babes is not really pregnant, claiming that her baby bump is nothing but sponges.
In response to these claims, Babes Wodumo hit back with the words "I am pregnant, whether she likes it or not." The 'eLamont' hitmaker also made it known that she will be suing the pants off her mother-in-law for publicly shaming her and her f amily.
"I am going to press charges against her for humiliating me in public and for swearing at me. I don't understand why she is dragging my name in the mud," Babes said.
Mampintsha has been quiet since this Brouhaha started, but yesterday, he posted a photo showing himself and his new wife sitting in what looked like a restaurant.
He then captioned it: "No maka Spontshi" loosely translated, with Sponge's mother.
People loved what Mampintsha did, saying they respect him for not letting his mother get in the way of his happiness.
"Love how you always manage to turn negative things into things that work for you," said Nondumiso Mabasa on Facebook.
"I love how you're making a joke of that situation. You're making lemonade out of lemons," said Anele Njapa.
"We are now waiting for a song that says 'there's a sponge in this tummy'," wrote Minenhle Mhlongo.
See post below: