Mampintsha stopped Babes Wodumo's shine – Mzansi react
Mampintsha stopped Babes Wodumo's shine – Mzansi react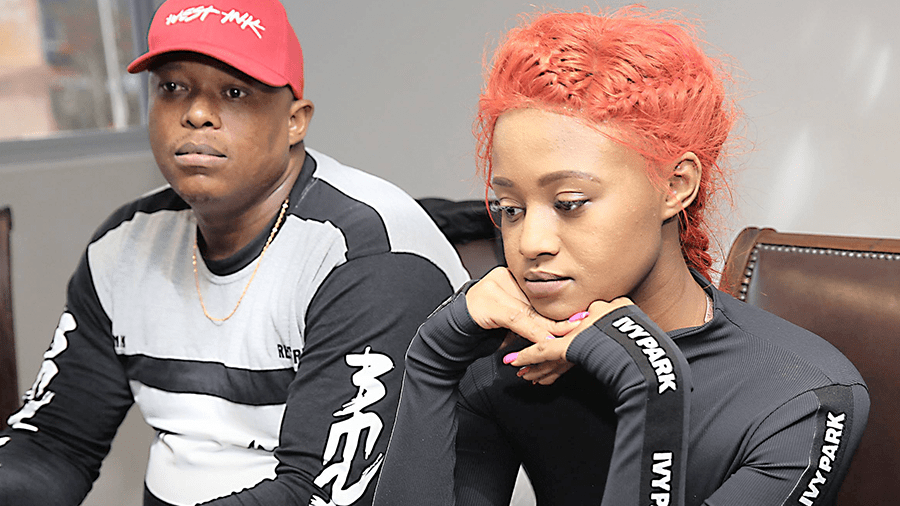 Mampintsha trends on social media as people react to the claim that he stopped Babes Wodumo from reaching and retaining the superstar level.
Following talks about Kamo Mphela's sizzling performance in London, people said Babes could have attained such success too, but some persons went further to drag the Gqom queen husband.
While a few attacked the West Ink boss, others defended him, saying he brought Wodumo to the spotlight."Babes Wodumo blew up and made lot of money because of Mampintsha. I don't understand people who blame Mampintsha for limiting babes potential. If it wasn't for Shimora babes would be wash up like the rest of y'all nama weave ashwabene," a tweep said.
"How did you people arrive to the conclusion that the reason Babes is not a superstar today is Mampintsha. I would like to understand the method and the formula that led to these conclusions," another said.
Without Mampintsha Babes was not going to be a super star.

Infact the only reason we know of Babes Wodumo is because of Mampintsha. pic.twitter.com/7MKsBcLPi5

— Platinum (@IsaacNd14969189) September 7, 2021
She's literally mothering her new born, people are weird…also I highly doubt she couldn't come back in the game if she wanted to, I mean she's Babes Wodumo and her husband is Mampintsha😂🤷🏾‍♀️ https://t.co/IDapTqkvMy

— Mihlali 🦋📿 (@NtMihlali) September 7, 2021
Tweeps are at it again giving us their washed up opinions on Mampintsha and Babes Wodumo pic.twitter.com/uh5xAvKhZQ

— 🟣 Lloyd  (@Lloyd_Itu) September 7, 2021
Kanene Mampintsha once asked Babes Wodumo to decline a chance to go to BET awards because HE (Mampintsha) is afraid of Planes ✈😂😂😂 pic.twitter.com/ilBH1VX4yu

— Ma- Eh (@loveric3000) September 6, 2021