Mamkhize's ex-husband Sbu Mpisane reacts to Andile having 3 kids & expecting another one
Mamkhize's ex-husband Sbu Mpisane reacts to Andile having 3 kids & expecting another one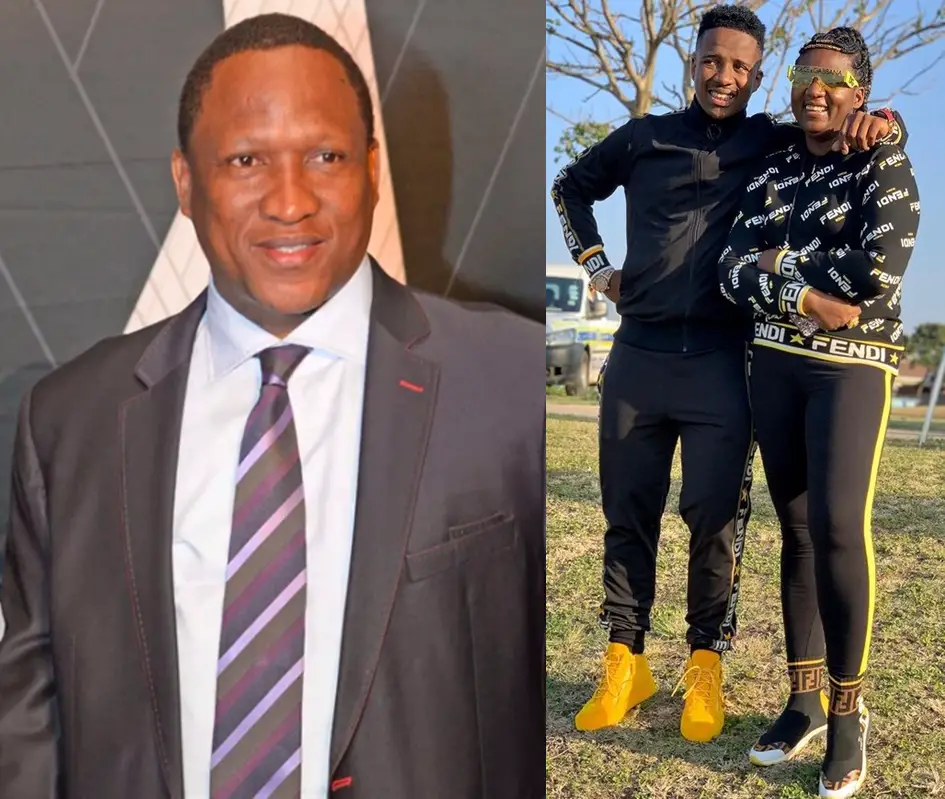 South African businessman and former policeman Sbu Mpisane is a proud father and cannot wait to be a grandfather for the fourth time. The businessman and Royal Eagles boss told Zimoja that he is happy that his son is expanding the family name.
Mpisane shares musician and footballer son, Andile Mpisane, with Royal AM boss Shauwn "MaMkhize" Mkhize. He also has daughter, Sbahle Mpisane, whose mother is not known to the public.
Last week, Andile and his wife Tamia Mpisane announced they are expecting their second baby. This will be the 22-year-old Royal AM chairman's fourth baby as he has two daughters with Masked Singer SA detective Sithelo Shozi. He also has a one-year-old daughter with his wife.
"I'm glad to hear have passed the baton of hope. It excites me that I've given birth to a man. He will continue with the Mpisane legacy of rising above all odds, audaciously."
He continued: "I'm a crying-free man because their mother took my kids away from me. Out of it all, I'm happy that I gave birth to a man."
MaMkhize and Mpisane seperated in 2018.
During their messy divorce process, which has reportedly not been finalised, a dispute over the ownership of the Royal Eagles occurred, leading MaMkhize to resign as part-owner of the club — something Andile was not happy about according to his 2019 Instagram post about his strained relationship with his father.
In the post, Andile called his father a liar and cheater who had fathered four children whilst married to his mother.
"Yesterday, I bid farewell to the legacy uMa had set up for me. Yesterday I truly felt pain for my mother, who had endured 25 years of marriage with a sucker of her blood. As bitter as it was to let go of ROYAL EAGLES FOOTBALL CLUB, it was worth more to maintain the carefree spirit, with no anxiety I have seen on uMa since the separation from her husband.
"He is her husband, because he won't grant her the wish to be divorced of him. He continues to slander her through media and gossip, yet she still maintains his life as he lives in HER property. Not paying a single utility bill.
"I call him her husband and not my father because a father would not go on 2 years without speaking to his son. A father would not intentionally LIE & STEAL what was built for his son," Andile said in part in his explosive Instagram post about his father.