MaMkhize To Buy Chelsea FC?
MaMkhize To Buy Chelsea FC?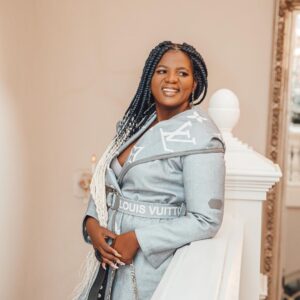 Shauwn Mkhize has been making a killing as the owner of Royal AM, one of Mzansi's favourite football teams. And now fans are calling on her to buy Chelsea FC.
The longtime owner of the English football club, Roman Abramovich, recently shocked fans when he announced that he would be selling the club. The move comes in the wake of the brewing war between Russia and Ukraine, which has seen the Russian owner threatened with sanctions by the UK government.
In fear of what this may mean for his finances, as well as the welfare of the club, the owner has decided to sell it. There are still a lot of talks underway as the offers to buy have started coming in. Now Mzansi wants MamMkhize to put in her own bid for the club.
In fact, some have even started to make plans for the club upon being potentially acquired by the wealthy businesswoman. They know who should be moved around, and what roles different people who are affiliated with her would be given in the club.
Sbwl Mamkhize to buy Chelsea for Real.. 😭😭

Avele replace Kai Havertz with Thamsanqa Gabuza kuvele kunye England Yonke 😭😭😭😭

— ChrisExcel (@ChrisExcel102) March 3, 2022
If Mamkhize buys Chelsea..

Cabanga nje Shaun Stylist sekakhotha umlomo next to Pep Gaudiola 😭😭

Makudlula Jack Grealish avele athi… "Umithi Lona 🙄… Ama Twins lawa"

Kuvele kube tense 😭😭😭

— ChrisExcel (@ChrisExcel102) March 3, 2022
But the question on everyone's mind is, would she be able to afford it? I mean, the current club owner has set his asking price at £4 billion, which is about $5.3 billion, or 81 billion South African rand. We will also remind you that Shauwn's net worth is estimated at about R300 million, so she would definitely not be able to afford it.
Fans have been on her neck of late, with a lot of propositions of things she should be doing. I mean, she has been setting standards on what the glamorous life of a rich woman looks like, so it's no wonder that her fans have certain expectations of her.
There was recently a very vibrant call for her to join The Real Housewives of Durban. As the show returned for its second season, it had some new faces, and quite a number of fans were disappointed to see that Shauwn was not one of them.
The campaign to get her on the show kept rising, up to the point that she could no longer ignore them. She finally came out to address her fans, saying that she is definitely not joining the cast, breaking the hearts of all those who were excited for her.
That was also not the first time that fans have wanted to see Shauwn on a TV show, but it seems that it may not be in the cards for her. I guess we just have to hope and wait.