MaMkhize shows off her skills with a Speed-Boat – VIDEO
MaMkhize shows off her skills with a Speed-Boat – VIDEO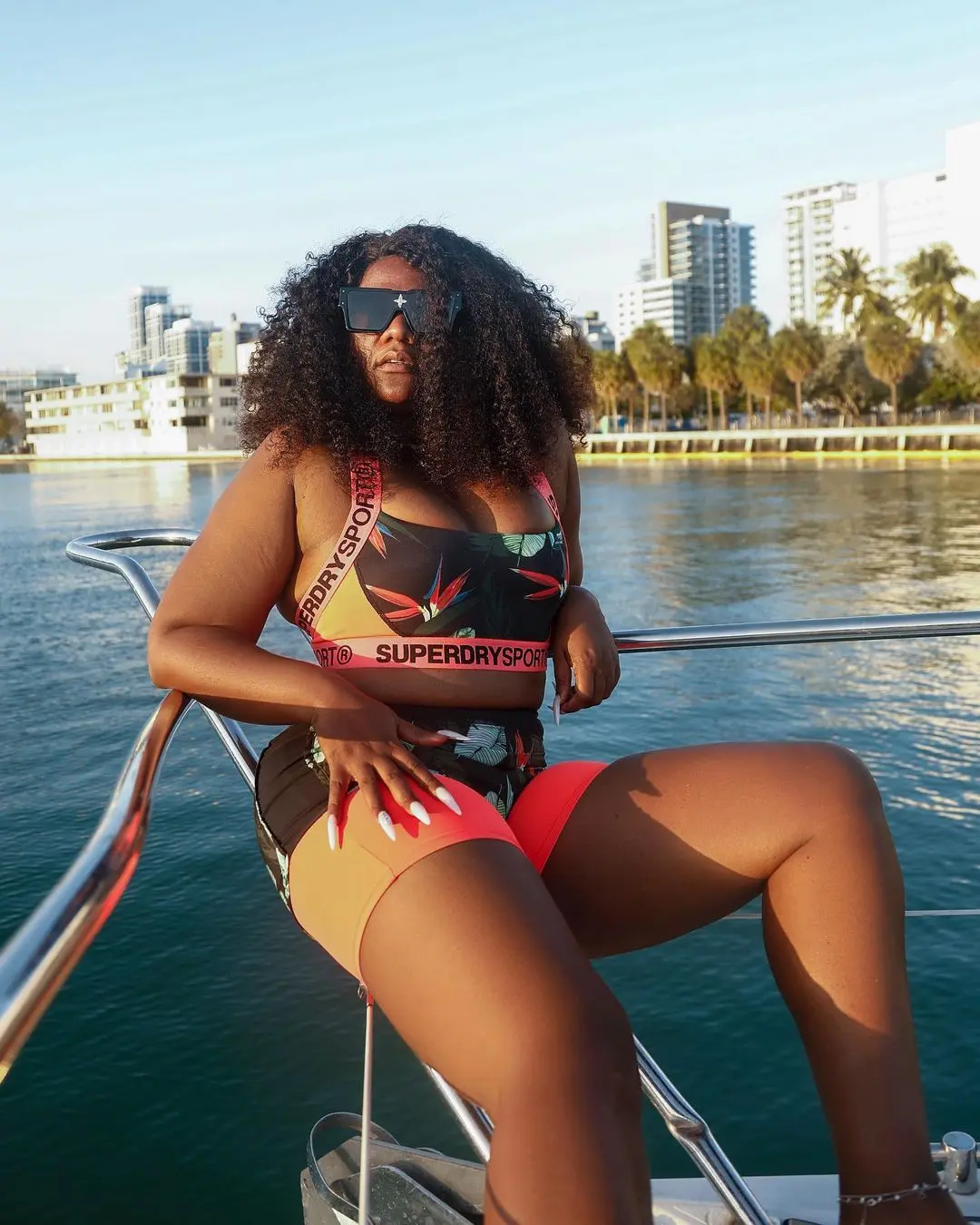 Now here is a queen who doesn't shy away from adventure. Reality TV show star, entrepreneur, and philanthropist Shauwn Mkhize also known as MaMkhize lived primarily. She is a person who enjoys excellent travel, and her most recent trip was no different. She went speed boating in Miami. She shared the video of herself on a speed boat and captioned it, "Take me back to the beach where the problems are few, and the adventures are plenty."
As she was having fun on the waves with a speed boat, MaMkhize did an about-turn, and the water spun in a circular motion. Is there anything she can't do?
Everyone knows you can't go to Miami without visiting the beaches. She enjoyed the beach in so many ways than her speed boat ride. She also spent some time wining and dining on a yacht. She shared the views from the first day she arrived in Miami.
MaMkhize shocked the nation when she went shopping for yachts in Miami. She could've bought them locally, but she opted to go and chop US Dollars. International actress Pearl Thusi created a video praising MaMkhize for her shopping spree.
The construction mogul went shopping. As we know, she dressed in the most luxurious brands. Had she ever been accused of wearing fake items? Never even once. As she was in Miami, she took a walk along with those premium stores and did some shopping. She wore Dior to shop for some new Dior. She also went to the stores, Cartier and Louis Vuitton.
She took the South African flag with her as she was chopping life in Miami. She said Mzansi is still the most beautiful country she's ever been in, and she takes the flag when she travels. She put it on the yacht she was in to represent her homeland.
After so much travelling, one would assume she wants to rest now. She celebrated the birthday of her friend Max Mqadi who owns Max's Lifestyle Village. She is also gracing her followers with more of her Miami content.