Mam'fundisi and reality TV star Nandi Mlombi breathes fire at ruthless Methodist Church Bishops
Mam'fundisi and reality TV star Nandi Mlombi breathes fire at ruthless Methodist Church Bishops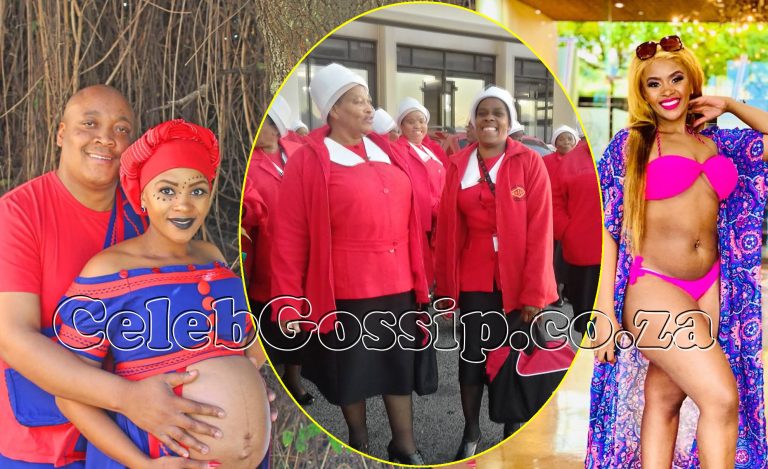 An unholy war of words has errupted in one of the biggest churches in Southern Africa after allegations of the purging of ministers in the Methodist Church of Southern Africa (MCSA) surfaced on Friday.
Some church members, reverends and chaplains' wives are accusing some bishops of bullying, cruelty and being hell-bent on destroying the careers of senior pastors, who are ordained priests.
Reality TV star Nandi Mlombi, the wife of Reverend Mawuzole Mlombi, a minister for five years at Bedfordview Methodist Church, fired the first salvo on Friday. She publicly and angrily revealed details of the raging feud between the church members and elders as she accused the Methodist bishops of bullying and victimising some senior priests, including her husband.
On behalf of her husband, Nandi confronted the central district bishop, Faith Whitby, Methodist Church general secretary Michel Hansrod and the Southern African presiding bishop, Purity Malinga, asking them to intervene.
Speaking to Sunday Word yesterday, Nandi said: "An invitation was sent to my husband by the church ministers. They needed him to continue to preach and worship with his congregation for the next five years, and the same invitation was taken to the synod for approval. The leadership of the church approved the invitation, meaning my husband was still going to be a reverend of Bedfordview Methodist Church.
"However, to our dismay, my husband was called by Faith [Whitby] telling him that he was no longer going to be stationed anywhere at Methodist churches across Southern Africa," said Nandi. "My husband was admitted to hospital due to this and he is on chronic medication as well. We have six kids who are attending school here, and for the church to tell my husband at the 11th hour that he will no longer have an income, medical aid, and a home to live in with his family is completely absurd," she fumed.
Whitby, who presides over the central district, which covers parts of Gauteng and North West, allegedly informed Nandi's husband telephonically that he was being moved from the Bedfordview Church next year and the call was followed by the letter penned by Hansrod, dated October 14, 2022, via email.
In the letter we have seen, Hansrod copied Methodist leaders including Whitby, church's general treasurer Rannoi Sedumo, human resources administrator Lwethu Madi and Mario Da Silva, the Supernumerary Fund Administrator Medical Aid Team.
"This letter serves to sadly confirm that you are not stationed for next year and as such your name will be recorded in the Connexional Stations under 3115: Without Station. However, you remain a minister in the Methodist Church, under the discipline of the church, and accountable to the bishop of the district where you will reside."
The letter further states that Mawuzole will be compelled to be present at synod (Methodist Annual Conference), and if unable to do so, seek dispensation from his bishop and answer disciplinary questions. "Please report to the office of the bishop and superintendent minister where you would reside as soon as possible so that they may be aware of your presence. Since you will receive no stipend there will be no pension contribution for the time you are unstationed, unless you arrange with the MCO finance unit you will contribute the personal and church contributions towards the Supernumerary Fund.
"Similarly, the medical aid will be available to you if you arrange with the finance unit to personally pay for your medical contribution as calculated by the finance unit. This is understandably a difficult time for you," reads the letter.
In response, Nandi took to her Facebook page on Friday. "What did he do to be dismissed with immediate effect with no disciplinary or intervention needed. Whose wife did he sleep with? Whose money did he steal? Did he impregnate someone other than his wife? Did he sleep with the congregants?"
Nandi said women parishioners would soon be marching to the Methodist headquarters in Bruma, east of Johannesburg, in protest because nine other pastors are in the same situation as Mlombi.
Yonela Nyembenya, the daughter of retired Methodist Church Reverend MS Nyembenya, confirmed there was unhappiness in how the church is run. "If you disagree with those church leaders you are dealt with. There is anarchy at the Methodist Church, and we have been watching this for too long. We cannot turn a blind eye when we see the church we grew up under getting messed up."
Speaking on condition of anonymity, a reverend from Qunu in the Eastern Cape said he had his own fair share of ill-treatment from the Methodist church. "Since 2018, I have been moved around churches in the Eastern Cape while being paid peanuts, until they dumped me at Qunu, where I am not even receiving a salary. I used to earn R24 000, but now I am earning zero. My car was repossessed by the bank. The church is fraudulent, and it is run by mafias."
In response to our questions, Hansrod said: "I won't be able to respond to your questions." Malinga and Whitby's phones including that of the Methodist Church Southern Africa spokesperson Bongi Moyo-bango, rang unanswered.
In the statement released by the Methodist Church Southern Africa on Friday regarding Nandi's Facebook post, Moyo-bango said, "The MCSA would like to categorially condemn and refute the inaccurate statements made by Mrs Nandi Mlombi, the wife of one of our ministers, Rev Zole Mlombi, on her Facebook profile this morning where she maligns several individuals in the Methodist Church, including Bishop Faith Whitby.
"Mrs Mlombi suggests being at the foot of station is a punishment for 'immoral behaviour'. Being without an appointment is not punitive and ministers often find themselves without appointment for various reasons. Mrs Mlombi insinuates that ministers found guilty of misconduct such as adultery and theft have been let off not to face consequences of their actions. This is mischievous, malicious, and deliberately misleading."