Makhadzi snatches VhaVenda Princess Masindi Mphephu's boyfriend
Makhadzi snatches VhaVenda Princess Masindi Mphephu's boyfriend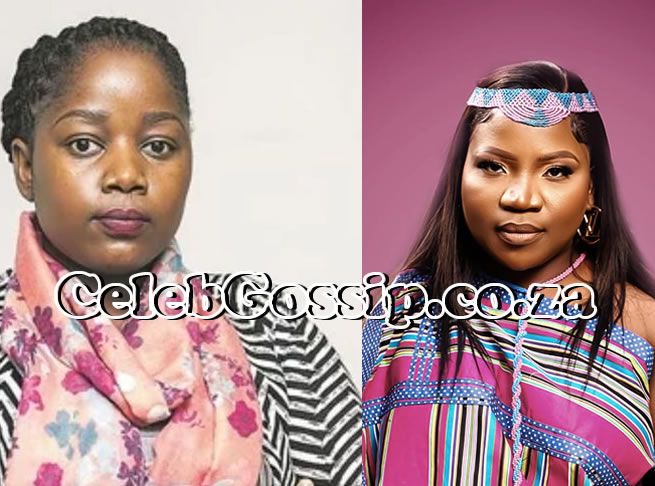 Makhadzi, the talented musician, has seemingly won in the realm of love by capturing the heart of Lawrence Mulaudzi, the former owner of the Tshakuma Tsha Madzivhandela (TTM) football club. Their relationship has been the subject of controversy and drama, as Makhadzi was previously involved in a confrontation with VhaVenda Princess Masindi Mphephu, who accused her of flirting with Mulaudzi.
The clash between these prominent Venda women occurred during Princess Masindi's birthday celebration at a lodge in Nandoni, Thohoyandou, Limpopo. Mulaudzi, who was dating the princess at the time, had invited Makhadzi to perform at the event. Tensions escalated when the princess suspected Makhadzi of showing interest in her partner. Witnesses revealed that a heated altercation ensued, with the princess's friends intervening and asking Makhadzi and her dancers to leave the gathering. It was also rumored that Makhadzi was unaware of Mulaudzi's involvement with the princess.
It has now come to light that Mulaudzi has chosen Makhadzi over the princess, who is currently engaged in a legal battle for the throne. According to sources, the couple is no longer concealing their relationship and has been spotted together publicly, enjoying outings and dining. They appear unfazed by public opinion and seem committed to one another. Additionally, it is reported that Mulaudzi has been instrumental in guiding Makhadzi's business endeavors, particularly after her departure from Open Mic Records. He has provided support and coaching, aiding her in developing her business acumen.
"They have been seen going out wining and dining. They no longer hiding it and doesn't seem like they care about what people think," adds the source.
Recent sightings of the couple at an event in Venda further solidify their bond. Sources also indicate that they have been traveling together and are making plans for the upcoming festive season, despite their busy schedules.
When approached for comment, Makhadzi's manager, Lucky Tshilimandila, stated that he could not discuss her personal life as he is solely responsible for managing her music business. Makhadzi herself declined to provide a statement.
"Unfortunately, I only manage her music business and not her personal life therefore I am not at liberty to comment on her private life," he said.
Regarding Princess Masindi, Vho Mashudu Muvhangona, her spokesperson, expressed a desire to avoid further damage to her reputation and discouraged further involvement in the matter. It is evident that the situation remains sensitive, and the princess prefers not to engage in discussions that could potentially harm her standing.
The love triangle involving Makhadzi, Lawrence Mulaudzi, and Princess Masindi has garnered significant attention due to the prominence of the individuals involved. Their actions and choices continue to captivate the public, highlighting the complexities of relationships in the public eye.