Makhadzi fills up a stadium in Botswana
Makhadzi fills up a stadium in Botswana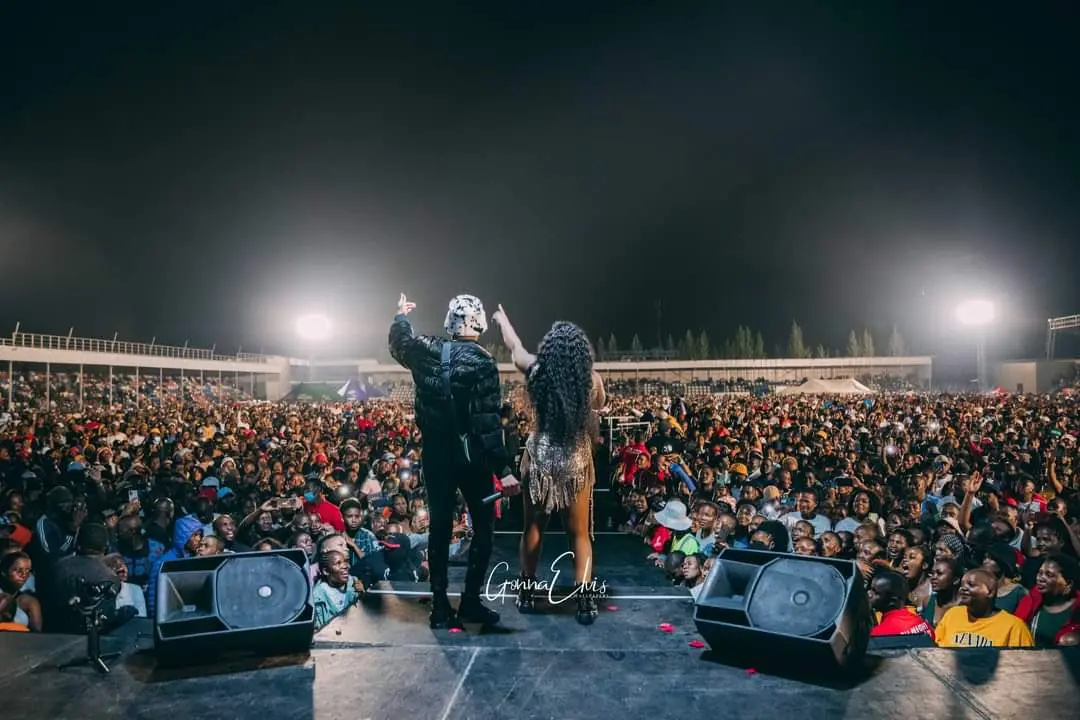 MAKHADZI has Mzansi proud and singing her praises after she filled up a stadium in Botswana.
She held a one-woman show at the Royal Aria Stadium in Tlokweng on Saturday, 26 March and sold out.
Pictures and videos from the event have been shared and circulated on social media, with people congratulating the singer.
They said they're proud of her journey and her filling up a stadium in a foreign country.
Twitter user Prince Emmanuel said big ups to the singer.
"Makhadzi is the woman she thinks she is. She has gained soo much confidence and it's working out well for her. Big ups to @MakhadziSA."
Dikeledi Monyebodi said Makhadzi is a star.
"Makhadzi is living proof that hard work pays off… Makhadzi is the same 15-year-old girl who hitchhiked herself to Polokwane without money. Close to 10 years later she sold out in a foreign country. Ke star Makhadzi," she wrote.
Tshianeo tweeted: "Makhadzi did all this. I mean a one-woman show in Botswana. It was fully packed."
Makhadzi has had a good time since landing in Botswana. She was given a warm welcome by government officials in the country, and they showered her with gifts.
Makhadzi is thee woman she thinks she is. She has gained soo much confidence and it's working out well for her. Big ups to @MakhadziSA https://t.co/qTOxXJwFi4

— Prince Emmanuel 🇿🇦 (@Rambuda_Manu) March 27, 2022
Makhadzi Our AfricanQueen finally registered her name to the history book for her OneWowanShow success and history Making and she did it all that in a foreign land congratulations to Makhadzi and her team the world is calling for you name. #painyaJealousEP #MakhadziOnewomanShow pic.twitter.com/6MhSpqPogP

— Godfrey (@Godfrey32219472) March 27, 2022
Makhadzi is living proof that hard work pays off… Makhadzi is the same 15 year old girl who hitchhiked herself to Polokwane without money . Close to 10 years later she Sold out in a foreign country ke star makhadzi

— Dikeledi Monyebodi (@Dikeledi_88) March 27, 2022
Makhadzi is living proof that hard work pays off… Makhadzi is the same 15 year old girl who hitchhiked herself to Polokwane without money . Close to 10 years later she Sold out in a foreign country ke star makhadzi

— Dikeledi Monyebodi (@Dikeledi_88) March 27, 2022