Major League DJz reveal why Bandile walks with crutches
Major League DJz reveal why Bandile walks with crutches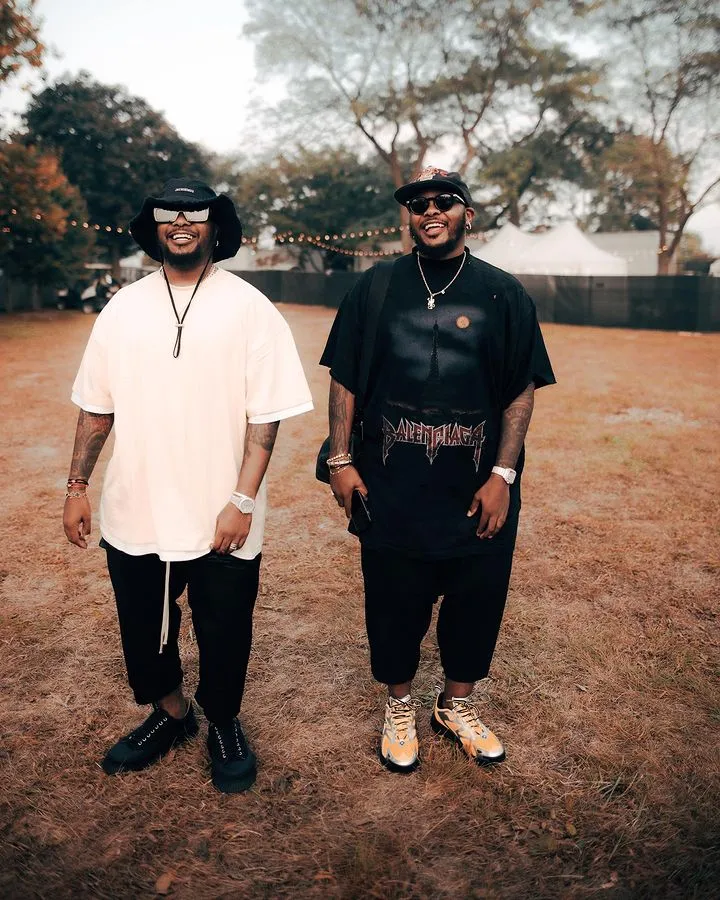 Major League DJz finally reveals why Bandile has been walking with crutches for the past two years. The twins are known to be private about their personal lives, but it has been observed that one of Bandile's legs has gone through the most.It started in 2021, with photos and videos of the DJ in a wheelchair, moon boots, walking sticks, and a few other walking aids.
Despite having problems with his legs, he still performed at gigs with his twin brother, Banele. Recently Bandile revealed undergoing surgery on the same leg, and he is back to walking with crutches.
Fans of the DJz have expressed their concern several times, but Tuesday was their moment of truth as the twins said they were involved in a car accident which affected Bandile's leg. It was further said that he has undergone 5 operations on his knee, and they hope that will be that last.
"Because he has had 5 operations on that knee since our car accident. Hopefully it's the last one now," reads the tweet.
Because he has had 5 operations on that knee since our car accident. Hopefully it's the last one now https://t.co/73EcYrw713

— AMAWELE 📿 (@MAJORLEAGUEDJZ) November 7, 2023