Magosha whose punani was destroyed after offering a Black Friday special is now selling tlof tlof again!
Magosha whose punani was destroyed after offering a Black Friday special is now selling tlof tlof again!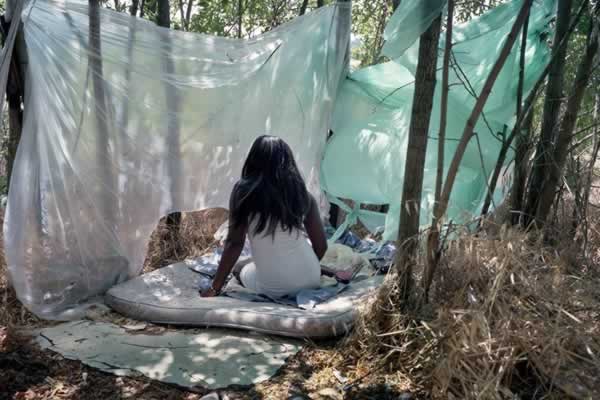 The talented MAGOSHA is back in business and won't be shaken by any muthi anymore.
SHE offered her clients a 10% discount on Black Friday and things went well.
But that was the last time the 44-year-old magosha from Springs, Ekurhuleni, had clients. However, now the thigh vendor is excited to get back to work as she has been sitting at home since September after being hit by isicitho.
She said she was so down and out that her friends were even helping her with money for rent as she didn't have any other source of income besides selling her punani to tlof tlof-loving men.
We published the story about the magosha whose colleague hit her with isicitho after she offered a Black Friday special to her clients.
She believed it was because one of her clients used muthi to get a long-lasting erection. She said trouble began when her regular clients started ignoring her and choosing her colleague over her.
"I went to work the following day and couldn't believe what was going on. I even thought there was a new girl everyone wanted to try out," she said.
She waited and waited, but no client came by.
"This really depressed me because I'm a breadwinner back home and I just didn't know what to do. Even my sugar daddy was ignoring me," she said.
She said Daily Sun was her last hope and she is happy that it really came through for her.
She said a week after the publication of the story, she received a call from a sangoma in KwaThema who offered to help.
"The fact that she is also a woman made things easier for me because I was comfortable having a conversation with her," she said.
She went to the sangoma's place three times and was told that she can start working on 1 December.
"She cleansed me and gave me some muthi to apply on my skin and to sprinkle at home. She also gave me something to make me strong," she said.
She did everything she was instructed to do and on 1 December, she started selling tlof tlof and business was booming.
"I made R5 800 just on that day. I had to take one day off, that's how hectic it was," she said.
She thanked Daily Sun and the sangoma for helping her.
We also spoke to the sangoma, who said she was touched by the fact that this woman has children back home and she's taking care of them.
"I'm not one to judge. All I wanted was to help her to help her kids. In the meantime, I'll also try to get her a better job as she's open to changing her life," she said.