'Magosha, exercise': Anele Mdoda body shamed
'Magosha, exercise': Anele Mdoda body shamed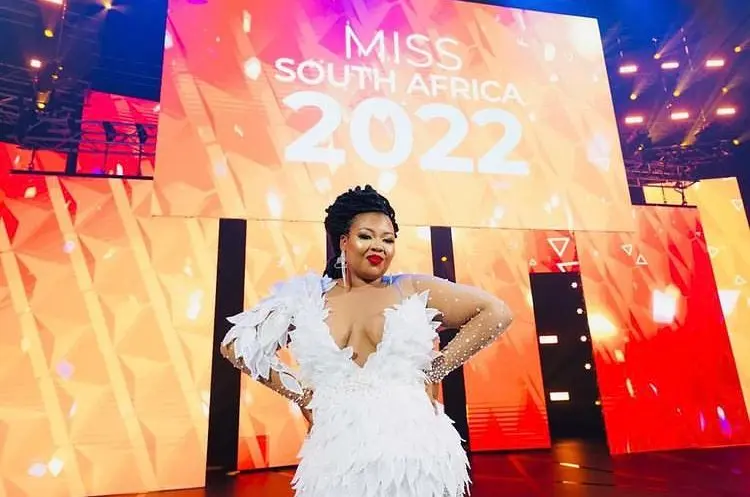 Radio and TV presenter, Anele Mdoda saw herself trending after she seemingly picked a side in Moshe Ndiki and Musa Khawula drama. Her tweet prompted a diss from Musa who body shamed her.
Anele tweeted, "Heh wethu I need @netflorist send Moshe the whole florist."
Heh wethu I need @netflorist send Moshe the whole florist 😂😂😂😂

— Anele Mdoda (@Anele) August 22, 2022
Now, her tweet did not exactly sit well with Musa Khawula who thought she was siding with Moshe Ndiki. But it could be that Anele was tweeting in reference to Moshe's new pet Sweetness Sulezinyembezi Ndiki.
get on a treadmill bitch, https://t.co/87sXfwi76D

— Musa Khawula (@MusaKhawula) August 22, 2022
Musa is body shaming Anele and chubby people are laughing and cheering him. Don't they know that they're in the same group as Anele or maybe it's because he doesn't come directly at them? They're so disappointing because they also have families who have big bodies. They're haters

— Tšhegofatšo 📿📿🐾 (@MaabuleM) August 22, 2022
SA celebs supporting violence when it's not their faves.

We see right through your gap sisi!

— Jan Van Potgieter🇿🇦 (@JanVanPotgieter) August 22, 2022
Musa Khawula gets into a fight & his attacker is killed, Jub Jub gets into a drag race innocent school kids are killed… What is will the hypocrisy? Anele Mdoda supporting Moshe's violence shows what a truly vile person she is. That's why she only talks to tannies & no-one else!

— GOOD Authority (@lavidaNOTA) August 22, 2022
Moshe Ndiki alleged that Musa Khawula pointed him with a knife at a parking lot at the venue they were both at. Musa however denied this claim and so he went on a rant on Twitter spaces and called Moshe put on his apparent lie.
Musa then tweeted that what Moshe said does not add up, "The numbers are not numbering. Moshe alleges I pointed a knife at him at the parking lot and that justifies his attack. CCTV footage reveals he arrived 30 mins later when I was already inside the establishment. Moshe comes online to celebrate his satisfaction."
Musa then alleges that Moshe called three of his friends to help with the attack.
also what were you satisfied about if you were the victim in this situation?

babes didn't you phone 3 of your other friends to come and attack me?

remember when you were celebrating with your friends after i left?

your lies are catching up with you babes,

— Musa Khawula (@MusaKhawula) August 22, 2022
It is said the struggling talentless actor who got left by his husband after physically assaulting him multiple times is on cocaine.

I'm reaching out to your heart that you donate some coint and help an abuser out.

Thank you, https://t.co/py2BUNowxo

— Musa Khawula (@MusaKhawula) August 22, 2022
He was at White Lounge, Sunninghill where the brawl took place. In a Twitter space, Musa said, "No, bring that sht to me and then we can fight. My friend, he needs to go and get initiated shame. Anyway, I got some sht to do like opening some cases against some people.
"I just want a location and I want it right now, I won't be scared of him even if it's next week. Even if it's today, or 5 AM I'm going to wake up and I'm going to fight that b*tch. Carry on with your clout but know that I'm not scared of you. The only time you going to attack me again is when you hit me when I am not expecting it."
Moshe joined the same space and said he will beat both him and his mother.