MacG drags Thando Thabethe for being jealous
MacG drags Thando Thabethe for being jealous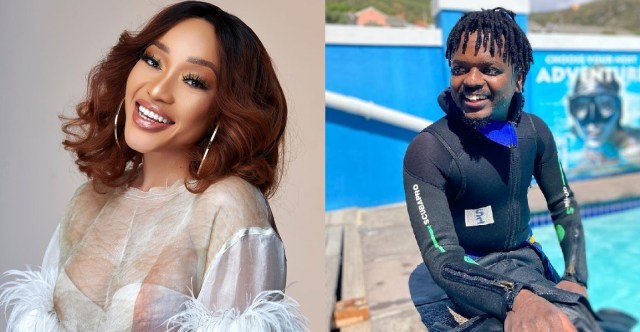 Podcast host and DJ MacG fired back at Thando Thabethe who called him for his homophobic comments during his podcast last month.
Speaking on the latest episode, MacG called out the so-called celebs for being mute on the Euphonik and Dj Fresh saga while dragging him for making one mistake in over 200 episodes of Podcast and Chill.
MacG specifically mentioned Thando Thabethe for her role in dragging the DJ after he made his regrettable mistake.
Soon after MacG made homophobic comments that cost him his sponsorship deal with Old Mutual, Thando took to Twitter to call out MacG.
She posted, "Discrimination in the guise of being "raw & unfiltered" wish I could unsee that MacG podcast. Disgusted!"
MacG took the opportunity yesterday to fire back at the actress.
What is Thando Thabooty doing? I ran across her podcast numbers the other day. I wish I could unsee that. It's horrible. Black Friday does better numbers. It shows nobody wants to hear what she is gonna say. Just take your nudes and post them on Instagram, nobody wants to hear what you say. "
Sol added his voice and Ghost Lady cheered, "She has more Twitter followers than Aston Villa yet she is failing to get numbers on her Podcast."
"We should have seen this coming. She is a scam," MacG fired back.
He says he feels treated unfairly because DJ Fresh and Euphonik were trending after being accused of rape: however, celebrities did not say a word as they regard DJ Fresh too big to be criticised.
When Fresh was trending the week before about rape she said nothing. It is because Fresh is the big dawg and they think he is going to influence their bag some way just by association.
"We worked so hard just to get our foot on the door and then somebody because of intentions they have, shut this out. We employed over 40 people. Some of them are gay and transgender. We can't pay them off because we do not have sponsors. Who benefits from dragging someone out of a mistake?"
Watch Episode 223 below: