MacG and Cassper Nyovest make peace
MacG and Cassper Nyovest make peace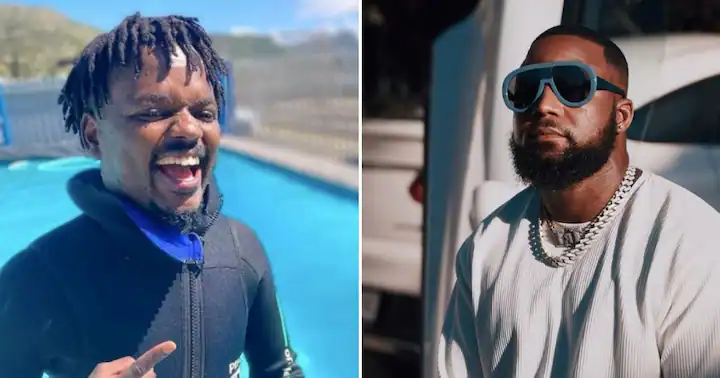 It seems things are good between podcaster Mac G and rapper Cassper Nyovest. The pair have not been seeing eye to eye latety and they had a chance to work things out when they saw each other at Black Coffee's show in New York.
In the recent episode of Podcast and Chill, Mac G said they finally ironed things out when they bumped into each other.
"I'm in entertainment, I get it, you can say whatever you want to say about me but once you start involving my kid, then we have a problem," Cassper said to Mac G in New York during the concert after party.
Things got a bit tense and their beef started when Mac G made allegations about his partner and child.
Cassper denied claims his girlfriend and baby mama socialite Thobeka Majozi was romantically linked to Royal AM chairperson Andile Mpisane.
"I heard he's allegedly smashing Cassper's wife. Cassper is apparently smashing Kamo Mphela who he (Andile Mpisane) was smashing. Right now, allegedly, Andile is smashing Cassper's baby mama and Cassper is smashing Kamo. So they swapped," Mac G said at the time.
Cassper said he had no desire to go on the Podcast and Chill show as a guest, implying he was asked but he declined the invite. It started when a Twitter user asked him if they would ever see him on the show.
"Are we likely to see you in Podcast and Chill with Mac G?" asked the tweep.
'Never," said the rapper.
Mac G once told his audience Cassper always ducked and dived when they asked him to be a guest on the show.
Mac G said whenever he tried to reach out to his manager, he would be hit with "Cassper is not doing interviews right now" but then Mac G would hear him on another podcast or see him TV doing interviews.