Lupita Nyong'o Wants Idris Elba in Black Panther 3
Lupita Nyong'o Wants Idris Elba in Black Panther 3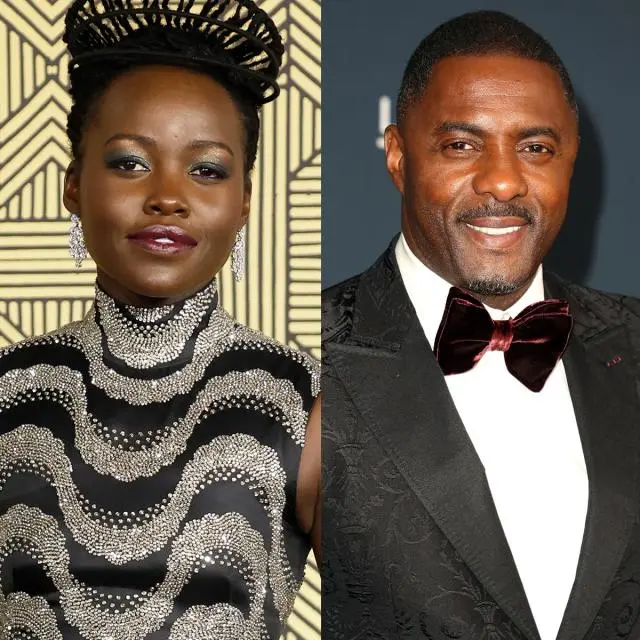 Lupita Nyong'o is already looking ahead at a third Black Panther movie. And should Black Panther: Wakanda Forever get a follow-up film, the Oscar winner knows exactly who should join the star-studded cast—which already includes Letitia Wright, Angela Bassett and Danai Gurira.
As Lupita exclusively told Francesca Amiker on the Nov. 14 episode of E! News the one person she had in mind: "Idris Elba." As for why she picked the Hollywood hunk? "Why not?" she added, "Idris should be in everything."
The Luther star is no stranger to the Marvel Cinematic Universe (MCU), however, appearing in several films across the franchise as Thor's (Chris Hemsworth) friend and protector of the Bifröst, Heimdall, most recently respiring the role for a post-credits cameo in Thor: Love and Thunder.
Should Idris make the jump from Valhalla to Wakanda, he wouldn't be the first person to appear as two different characters in the MCU. Before she starred as Sersi in Eternals, Gemma Chan made her MCU debut as the Captain Marvel villain Minerva. Michelle Yeoh also made a brief appearance in Guardians of the Galaxy Vol. 2 before appearing as Ying Nan in Shan-Chi and the Legend of the Ten Rings.
But ahead of a potential third Black Panther movie, the Wakanda Forever cast is reflecting on their journey making the sequel and sharing how it pays tribute to the franchise's late star Chadwick Boseman.
"One of the things that was very, very nourishing to me as we shot this film was keeping his image and his memory so close at all times," Danai, who plays Okoye, told E! News at the Los Angeles premiere Oct. 26, "and knowing how he functioned in a space, how he was a creator and was all about the generosity towards others, and also just relentless pursuit of excellence and just really loving on each other
Angela—who plays Chadwick's onscreen mother, Queen Ramonda—also shared what it was like dealing with their grief on set, saying, "Losing your son, losing your king, and it was just such reverence that we have in general, but of course, even more so without him."
She continued, "We saw the measure of himself that he gave on a daily basis, on a moment to basis, with each and every person and we were just trying to emulate that."
Catch new episodes of E! News Mondays through Thursdays at 11:30 p.m. only on E!. Black Panther: Wakanda Forever is in theaters now.