Lulu Menziwa's mouth-watering snaps in a tight & revealing white dress have Mzansi talking
Lulu Menziwa's mouth-watering snaps in a tight & revealing white dress have Mzansi talking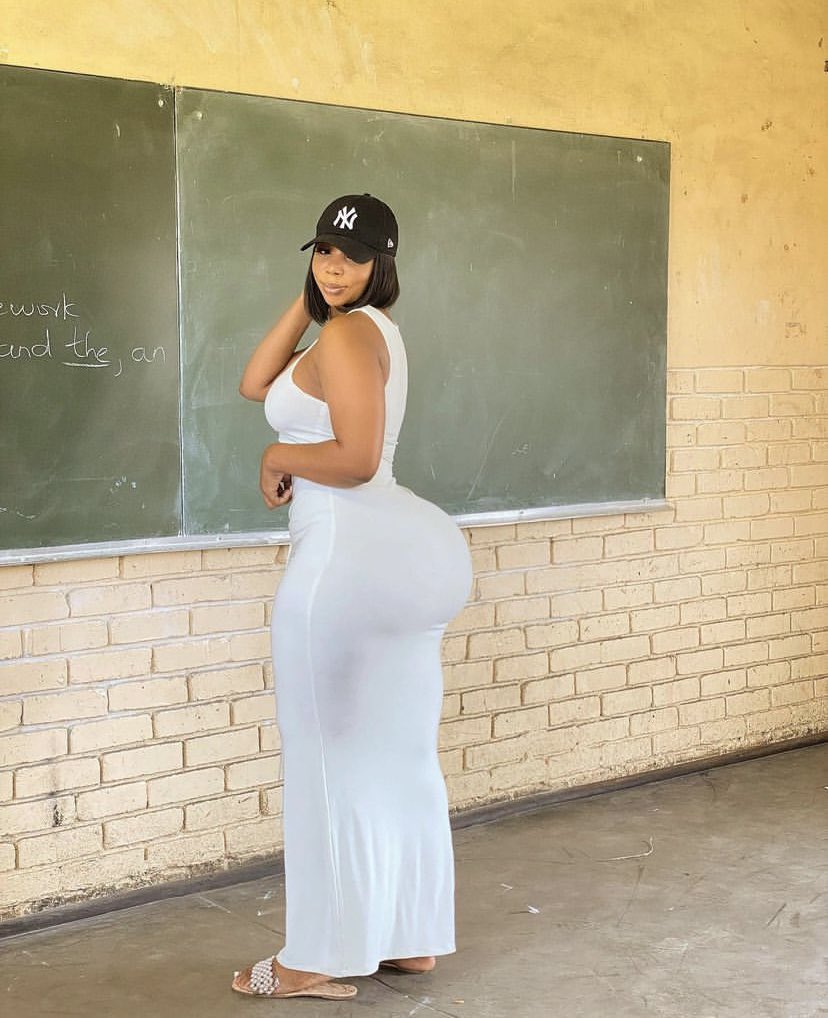 Mzansi's hottest teacher Lulu Menziwa, trended this week after posting another sexxy picture of herself in the classroom.
This week, the SA 'sexy' teacher Lulu Menziwa showed off a thirst trap picture of herself wearing a tight, revealing white dress in a classroom.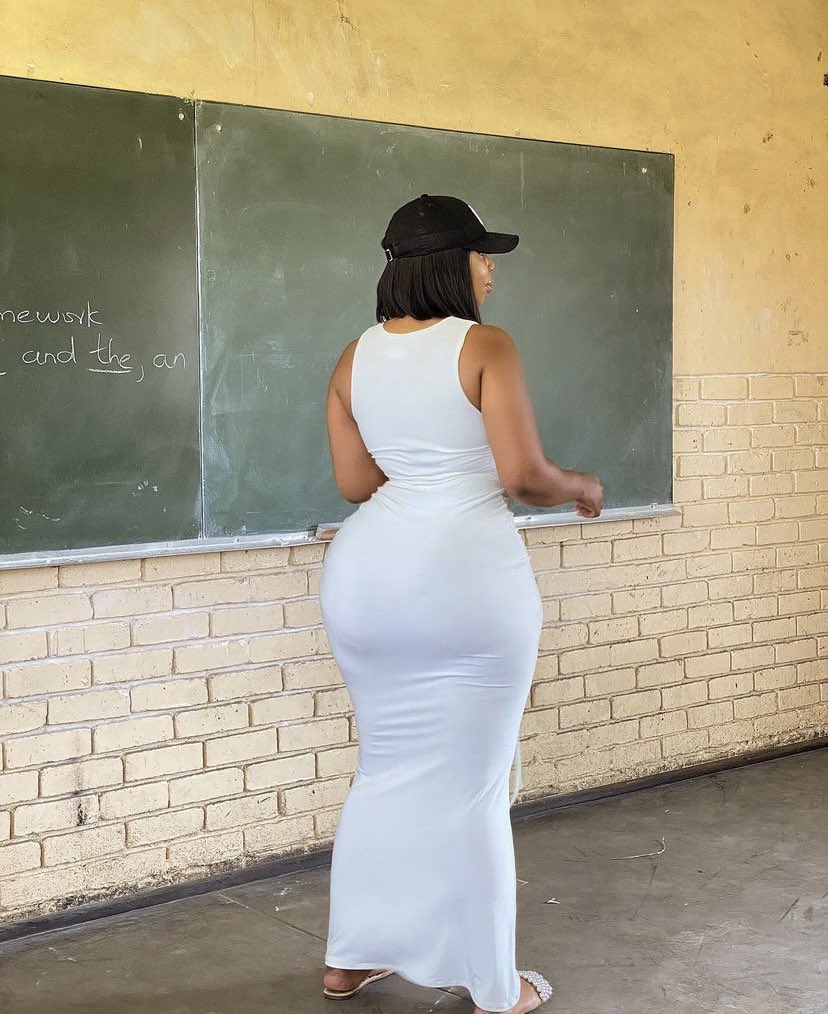 The look instantly caught the attention of social media users, who wondered how she was still posting sexy snaps in the classroom during the school holidays.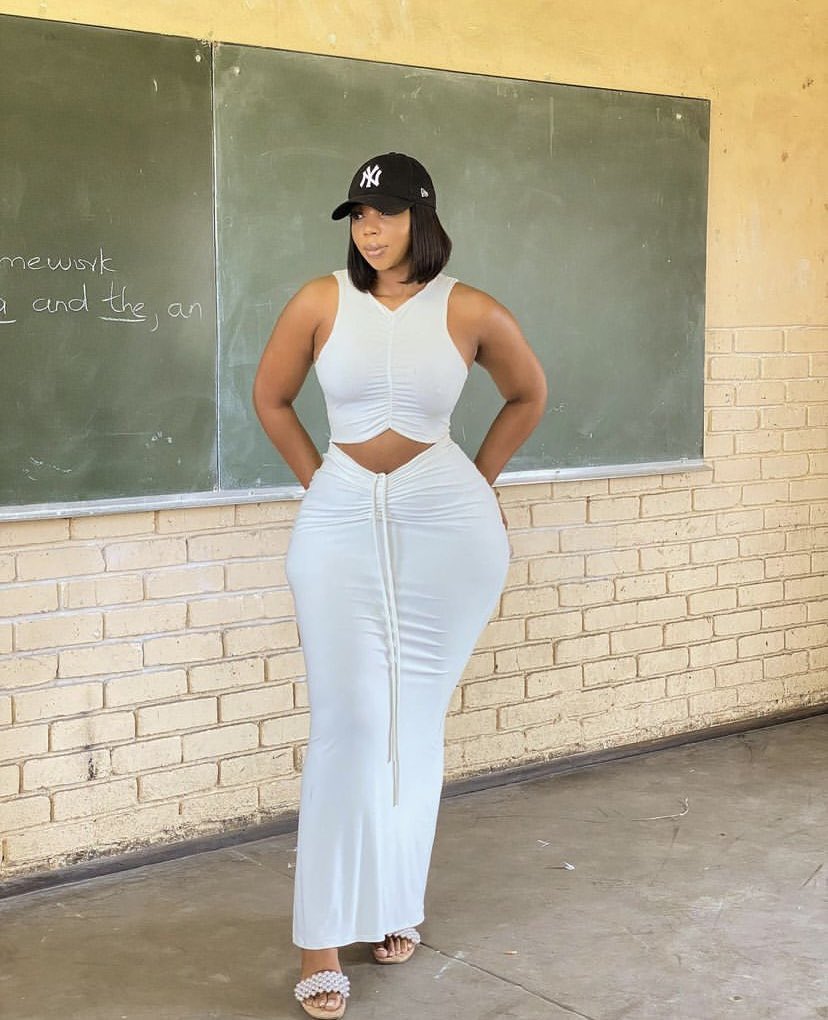 @skelmtau: "You go to school even when it's a holiday or when there are no kids in class? All this for likes, retweets, followers, and clout? Stop this luck you are busy with!"
@muzi2104: "I'm sure children at your school talk about you a lot. These little people aren't stupid."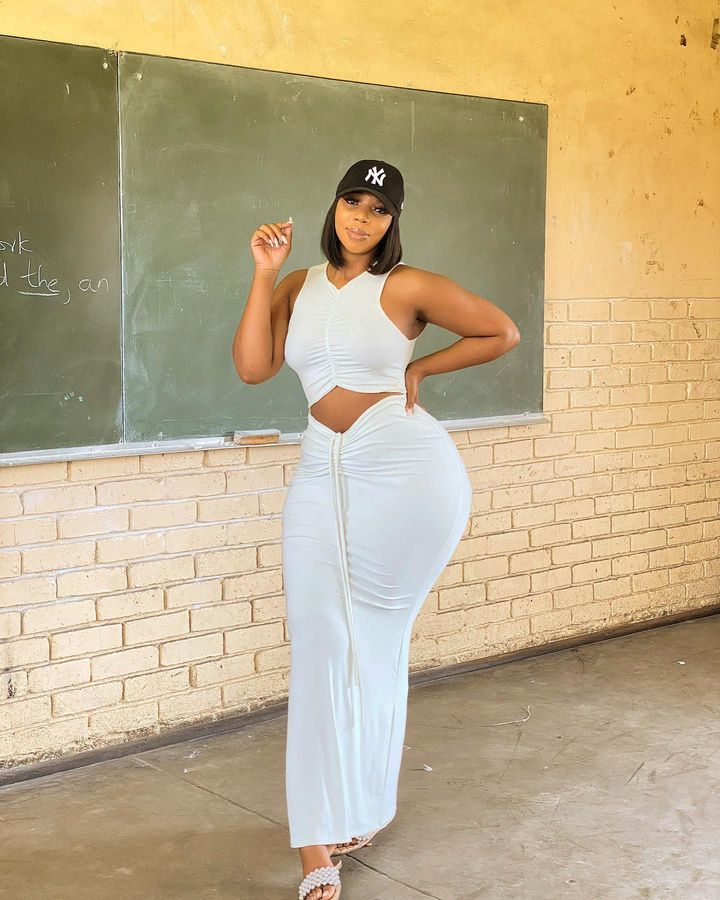 But while some tweeps praised her post, others condemned her for her 'sexy' pics.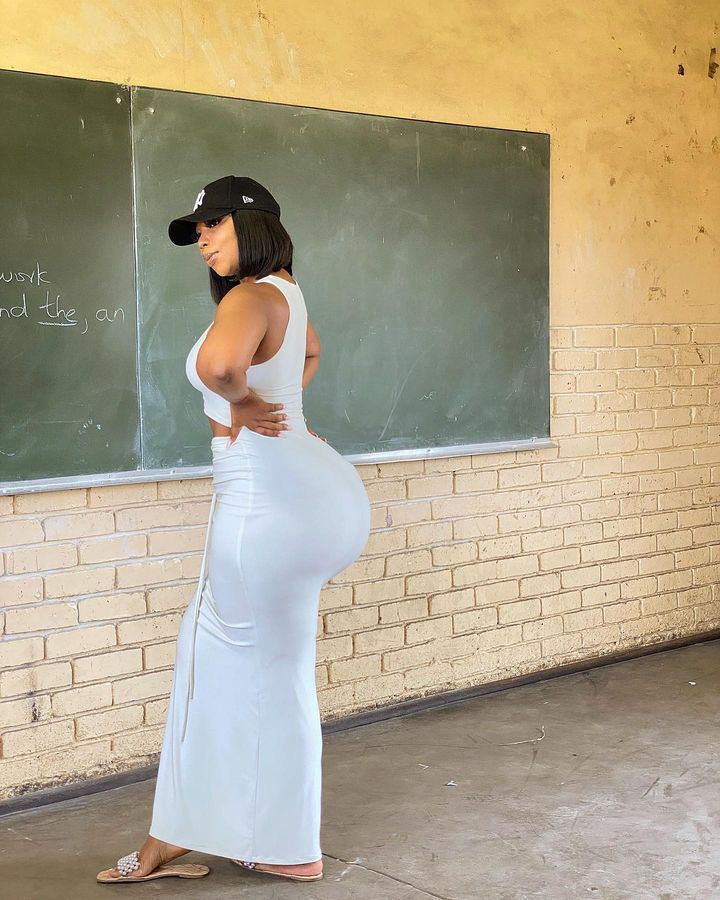 Here are some of the reactions:
100% pass rate.

— Nomkwakwakwa (@Kwanele40089600) March 28, 2023
My favourite teacher👏

— 𝑮𝑰𝑭𝑻_ℝ𝔼𝕃𝕆𝔸𝔻𝔼𝔻_𝐈𝐈𝐈 (@IamGIFT__III) March 28, 2023
You are an inspiration to the young girls at your school 😍😍😍

— Zungu (@ZunguzengN) March 28, 2023
Aowa bana…can i come back to school🤣

— Luwelle Marneweck (@marneweck_m) March 29, 2023
@Uniquedabby: "Is this the only place you go to or it's just your favorite photo shoot spot?"
@SeanNkosie: "The type of teacher that keeps every boy's head up in class and the dream teacher of many."
@XolaniNzimande3: "I wish that I can be your Camera Men And Just Hold you like this."
@Uniquedabby: "Is this the only place you go to or it's just your favorite photo shoot spot?"
@ZunguzengN: "You are an inspiration to the young girls at your school."
@Bradley11103177: "Think you should post about those kids you investing your valuable time."