Love Island SA Winners Break Up
Love Island SA Winners Break Up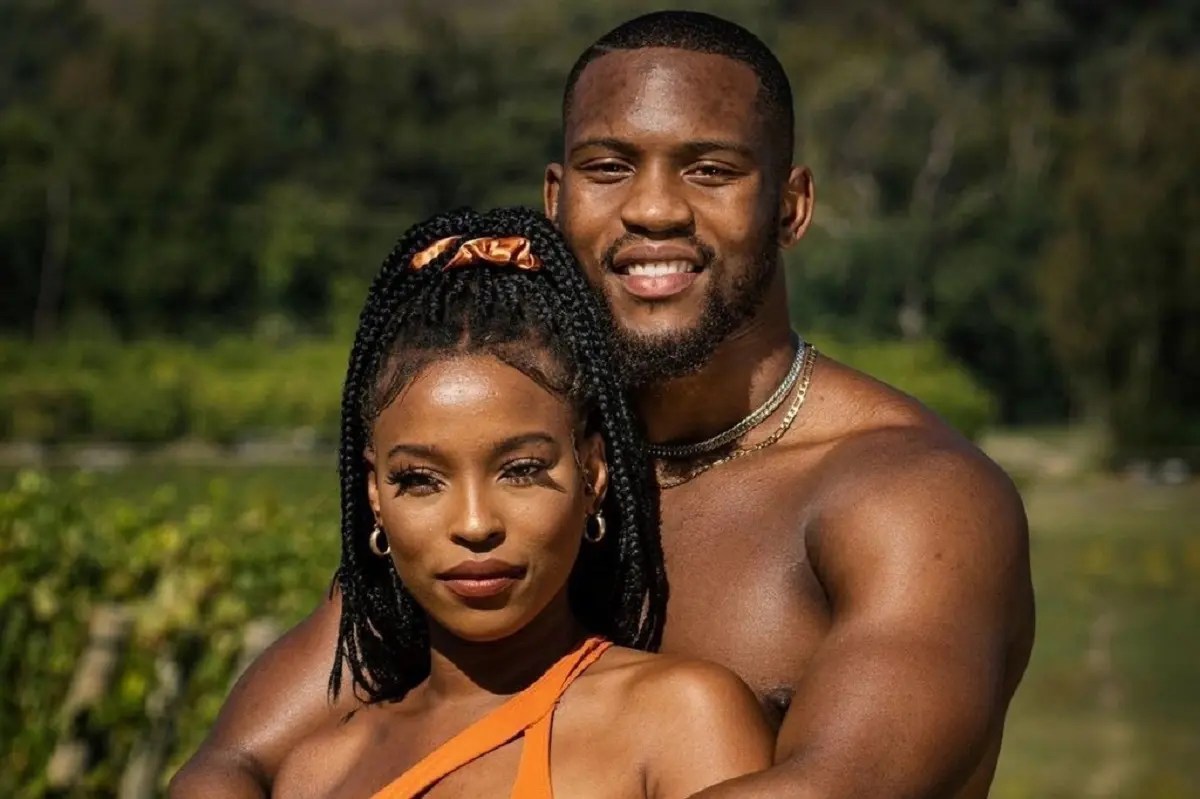 Another couple bites the dust! Just a few months ago, Love Island SA Winners Thimna And Libho announced they were taking things to the next level. However, the couple took fans by surprise when they announced their breakup this week.
The pair took to their Instagram stories to share the sad news. Announcing the breakup, Libho said he finds comfort in knowing that they gave it their all. He added, "I've learnt soo much about relationships and myself. I will cherish our time together forever,"
"Libho and I have decided to break up. We thanked each and every one of you who support and love us. The past year has been amazing. Our relationship was beautiful and I wouldn't change a thing about it," Thimna also wrote.
Libo and Thimna broke up 😭😭😭😭💔 pic.twitter.com/rJnKnTn8QF

— heaveN caN waiT #hcW (@siba_dee) February 15, 2022
Fans have since reacted to the news and many are in disbelief. @Nolitha_J tweeted: "Libo and Thimna??? I just watched these people a few weeks ago on #UnpackedWithRelebogile and they were just oozing love and respect for each other?? Libo and Thimna???😑
Libo and thimna? Nawah oo. Please if you see me watching love island again, break my laptop 😂😂😭 pic.twitter.com/PhaCFp4xEC

— ZIM 🤩 (@zimmersayso) February 15, 2022
A few months ago, the couple opened up to IOL about their life outside the Villa. They shared that at the end of the show, they went out to celebrate with the others but could not wait to be alone.
"I couldn't wait to sleep in a room with my girlfriend. We were so tired after the finale, so we couldn't wait to have a room to ourselves and some peace and quiet," Libho told the publication.
Thimna also shared her experiences on the show. She said the show gave her a different taste of love.
"It took a week or so to get used to my new surroundings, and during that first week I had weird dreams and had to adjust to the Love Island late nights,
"What surprised me the most about this entire experience was that I could actually be in a healthy relationship, which is something that was foreign to me on the outside,"
Thimna and Libho got the most votes and won the first season of Love Island SA. Millie Terblanche and Asad Boomgaard took second place with over 30% of the votes followed by Xavier and Mischka in third place with 12% of votes.
Meanwhile, another popular couple from the first season of Love Island SA Xavier Haupt and Mischka Najar tied a knot last year.
Even though they did not officially announce that they are married, Xavier shared the news during his Q&A with his fans on Instagram.
He shared a picture of him and Mischka in front of the Western Cape High Court after a fan asked him to share his wedding pictures.
Third-place Love Island SA finishers shared at the show's finale that they were happy that they found love on the show.
"We feel great, if anything we've left the villa with true love and that's what truly matters. Even though we came third, the money didn't mean much, it seemed as though we feel like w have already won our prize…We wouldn't change a thing! Not a damn thing."