Look: Six SA celebrities you didn't know are good dancers
Look: Six SA celebrities you didn't know are good dancers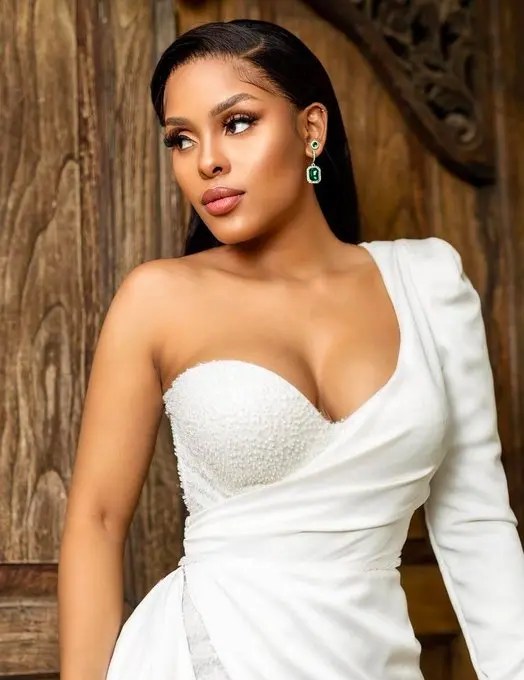 South Africa has dancing as a huge culture and it's become an inevitable trait. Dancing goes beyond the movement of the body; if all it entails is the movement of the body, then we can easily conclude that we all are dancers.
Experts in this aforementioned field have made dancing look more difficult for non-dancers and some people have gone the extra mile to learn how to move like professionals.
Dancing has been capsulated into the South African entertainment industry, and the current wave in the music industry (Dance music) expects you to move your body; the wave has also birthed the emergence of new and professional dancers who also function as singers, actors e.t.c, they include, Kamo Mphela, Pabi Cooper, Uncle Vinny, Bontle Modiselle, Toss, Tarryn of TxC and a few others.
Asides from the mentioned dance experts who are celebs, we also have some celebrities in the SA entertainment industry who are famous for their main job but are lowkey good dancers.
Let's take a look at them below:
Cassper Nyovest
Cassper is famously known as a rapper and businessman, but he's also a good dancer. He is also called the life of parties, as he unashamedly burst amazing moves when out at shows or an event.
I'm a whole mood!!! Maybe it's the shoes!!!! Maybe ke Pitori!!! #RF990 #Billiato #TheBraaiShowWithCass pic.twitter.com/fYmHVmooHE

— Don Billiato (@casspernyovest) October 19, 2021
Kefilwe Mabote
Kefilwe is a fashionista and stylist and she's good at influencing fashion; interestingly, she's blessed with the moves as she gets jaw drop each time she shares videos of herself dancing. The star has jumped on some of the viral dance challenges and she nailed them.
Makhadzi
The Limpopo-born star is undoubtedly energetic, especially on stage and she's good at choreographing with her dancers on stage.
Lady Du
Du is a stunning vocalist who has embraced dancing and has made it part of her brand. Asides from blessing her fans with good vocals, she also entertains with dance moves.
Murdah Bongz
Murdah who is part of the Black Motion duo has quite an interesting way of dancing, as most of his moves are unconventional but stunning.
Unathi
Unathi has an interesting personality, as she proves to be the Jack of all Trade; from being a singer to a radio personality, judge, motivator and she could be your personal trainer at the gym, however, we can't snub her dances, as the few videos of her which surfaced on social media wowed peope.