List of assets Somizi will lose to Mohale as marriage ends in tears
List of assets Somizi will lose to Mohale as marriage ends in tears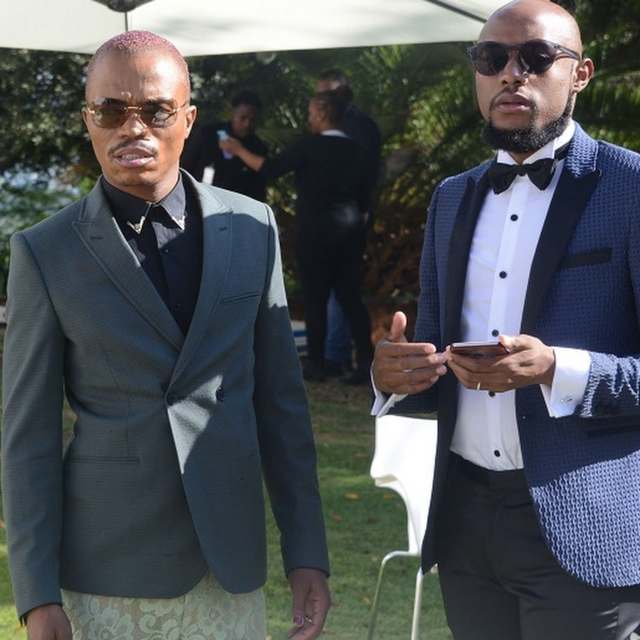 Well, they have made all sorts of headlines from cheating allegations to divorce drama implicating Vusi Nova into the equation.
No doubt the two have called it quits but can make it official yet. In the mix of things, late last month rumour had it that Somizi was served with some divorce papers. Mzansi even termed it the Mohale heist. How far true is this though.?
Mohale Motaung has just hit the divorce settlement jackpot. And it's going to be a bitter holiday for Somizi as the 26-year-old will be getting more money from him and he won't be losing the business the Idols SA judge help him set up. How much exactly will the divorce settlement be?
Well, now that Mohale has served his former uncle bae with divorce summons it's only wise for him to calculate all his assets, right?
You'd recall that Somizi recently lost his mom, Mary Twala, who did exceedingly well in the entertainment industry and had a net worth of approximately R13 million which all went to Somizi as the only heir.
Apart from Mary Twala's assets, Somgaga on his own has assets that amount to R76 million. These include his lavish home featuring creature comforts like a designer kitchen, a lounge, suede coaches, paintings, and other things, the house is said to be now valued at R11 million.
He bought another house worth R6 million in July 2018 at the well-known Zimbali Coastal Resort & Estate in Kwazulu-Natal.
In October 2016, he bought himself two cars worth a massive R 3.3 million. He later added another one worth R1.5 million. This is just a taste of what he has done. Talk of nice life problems to have. His collection includes a Mercedes-AMG E 63, a Range Rover, Jeep, Jaguar, and two BMWs, G-Wagon and his Lamborghini Urus is one of his favourites.
And there's a lot of art antiques and jewellery that will also be part of the divorce settlement. It's still unclear if Somgaga has answered the summons but should he hesitate any longer Mohale and his legal team are ready to issue out a default judgement.