Linda Mtoba the first-ever local Vaseline Brand Ambassador
Linda Mtoba the first-ever local Vaseline Brand Ambassador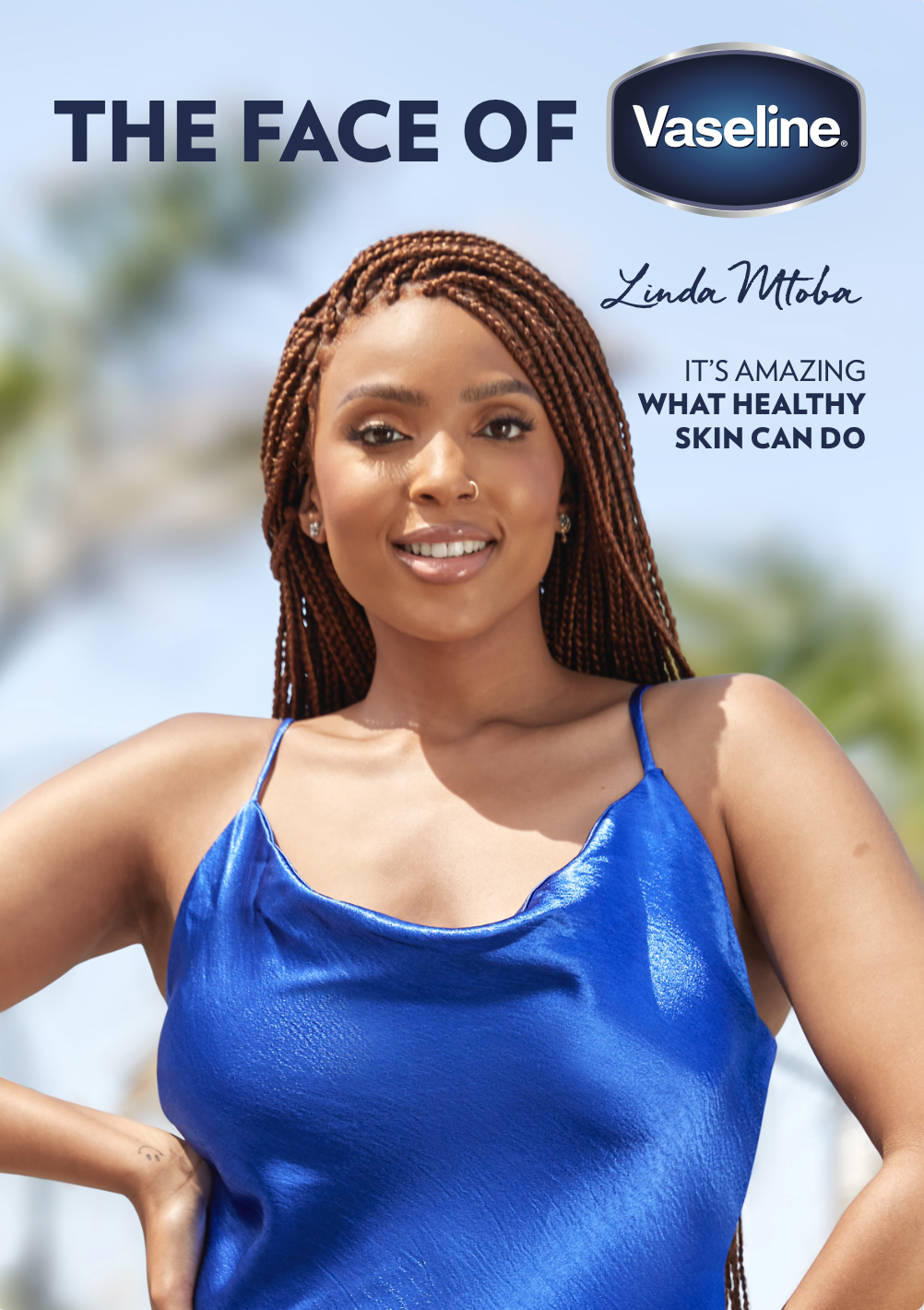 Vaseline® announced that Linda Mtoba would be their first-ever local Brand Ambassador
9 March 2022, Johannesburg: She's a much-loved and recognised face from television and everyone's favourite Insta-bae and now Linda Mtoba has been named as the new Face of Vaseline.
Linda has worked with Vaseline on numerous campaigns since 2016 but the brand and The River star have now decided to take the relationship to the next level and make things official.
Best known for her roles as Zama on Isibaya and Nomonde on The River Linda has also become a respected fashion and beauty content creator who has worked with many global and local brands. Her fans love her for her bubbly and authentic personality and her effortless style and enjoy watching Linda adapt to motherhood and see her daughter, known as 'Bean' to her followers, grow and thrive.
Linda shared an emotional video on her social media channels today showing how she shared the announcement with her closest friends and family via a Zoom call recently.
"I have worked with some amazing brands over the years and sometimes I feel like I have to pinch myself when I get to work with brands that I really love. Brands I grew up with. They felt like they were part of my family and used by everyone in our home. Vaseline is such an iconic brand and one that has such a strong legacy in South Africa and I feel extremely grateful and privileged to be called the Face of Vaseline," said Linda, "I am so excited for everyone to see the work we have been doing and have planned for 2022 and I am excited to see how I can bring this brand to life for South Africans in new ways."
Unilever Personal Care Senior Public Relations Manager for Africa, Sphelele Mjadu said Linda was a natural fit for the brand and that the two had developed a strong relationship over time.
"Linda is someone who really embodies the modern South African woman and speaks to so many of the people that love and use Vaseline. She is someone whose family values, authenticity and lifestyle really align to the Vaseline brand values and proposition," she said "When we decided we wanted a brand ambassador, we knew right away, it had to be Linda. We have always enjoyed working with her and her team and love that she resonates so much with our brand and our consumers. We are so excited to begin this partnership and looking forward to seeing how Linda and Vaseline can create magic together."