Lil Rel Howery and girlfriend Dannella Lane gets engaged
Lil Rel Howery and girlfriend Dannella Lane gets engaged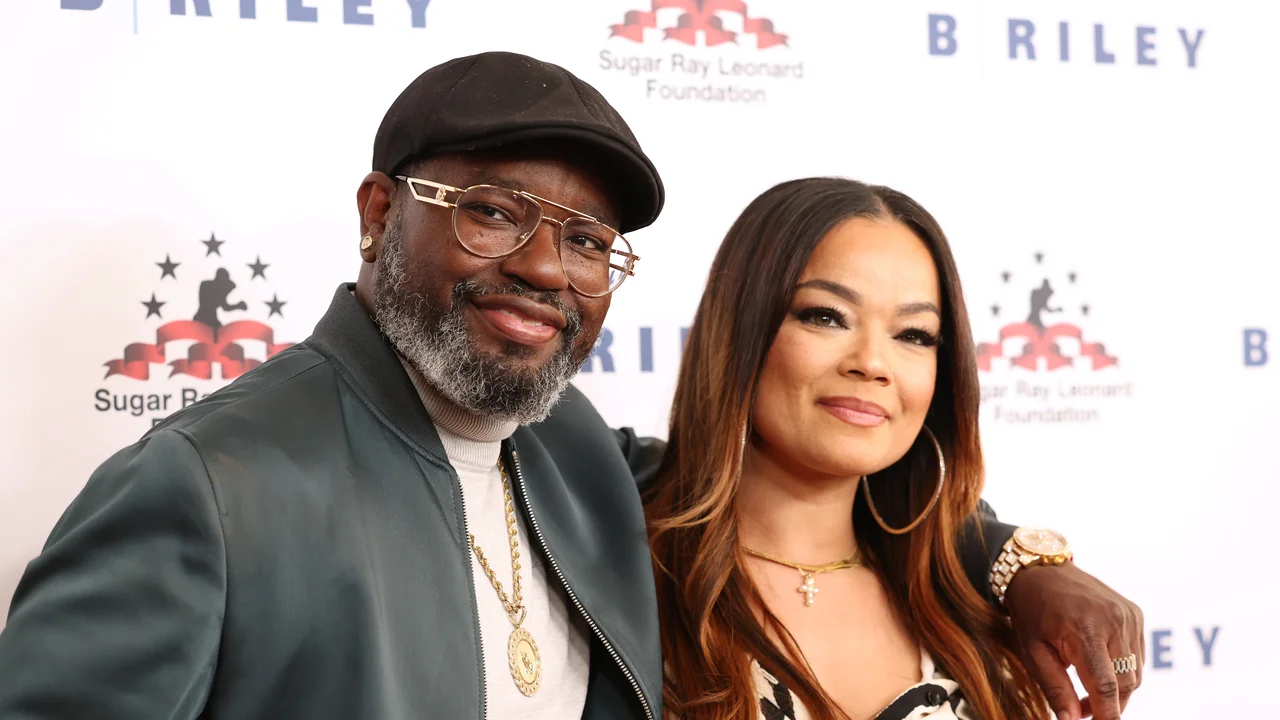 Lil Rel Howery proposed to his girlfriend Dannella Lane at the singer's star-studded show at SoFi Stadium in Inglewood, California, during her rendition of "Love On Top."
The comedian, 43, featured the sweet moment in a montage video posted on Instagram, which opened with Howery taking the engagement ring out of its box and kissing it on the car ride to the venue.
Following clips of the couple awaiting the arrival of the Grammy winner, 42, and jamming out during her show, the video cuts to footage of both Beyoncé and Lane on the jumbo screen, as the latter turned her head to see Howery down on one knee.
Sneaking a quick flash of the ring on her left hand, Lane could then be seen wrapping her arms around her new fiancé in a long embrace before giving him even more kisses and hugs.
"SHE SAID YES!!!! What a story lol," Howery wrote in the caption. "Thanks @mstinaknowles and Jay for helping make this special moment happen. Tonight @beyonce put on an amazing B Day show thanks for letting have a little time on your show lol to make @dannellalane my fiancée… Love On Top!!! #LoveIsInTheAir #TheProposal."
Howery reposted a snap of Lane's new bling on her Instagram Story, tagging the Vacation Friends 2 star with red heart and ring emojis around his account handle.
Lane also shared her own video on Instagram to commemorate the special moment. After Howery and other loved ones sang "Happy Birthday" to Lane, photos of the newly-engaged couple appeared, as well as footage from the proposal.
"OMG OMG OMG!!! Wait let me pinch myself! Yep it's real OMG OMG OMG!!!!!! ABSOLUTELY I SAID YES to the man of my dreams, my sweetface, my answered prayer! @comedianlilrel babe you put our love on TOP and I'm honored and grateful!!!" Lane began.
"On the car ride home I said "what am I going to do with you" and you replied "we have the rest of our lives to figure it out" OMG OMG," she wrote, adding two pink heart emojis. "Thank you @mstinaknowles @beyonce and @jayz for helping my FIANCÉ pull this off and for sharing your bday with us! A whole Fiancé at Beyoncé!!!!"
The Get Out actor explained the "backstory" to how the proposal came together in another Instagram video on Tuesday.
Howery said he knew that it was the right time to pop the question because "when God speaks to you and tells you, 'It's time,' it's time. So I went to Tiffany's and grabbed the ring."