Levels! Minnie Dlamini-Jone Just Flew Beyonce In For A Birthday Surprise! – Photo
Levels! Minnie Dlamini-Jone Just Flew Beyonce In For A Birthday Surprise!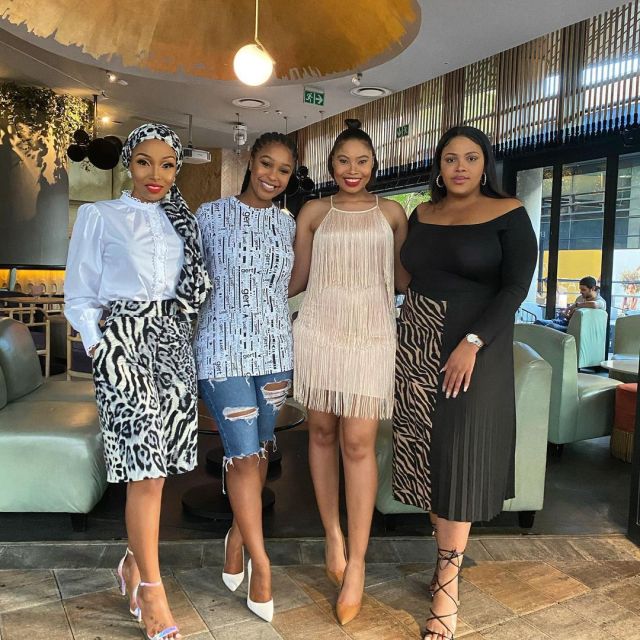 New mom Minnie Dlamini-Jones will do anything for her loved ones, including throwing elaborate birthday parties. Her bestie Azola Mona turned 30 recently and Mrs Jones knowing how much of a Beyonce fan her friend is, flew the megastar to SA for a surprise drop in!
Lol, not the actual Beyonce but a cardboard figurine of her, it's the thought that counts, right?!
"That time we fetched Beyoncé from the airport to surprise @abrooklynwinter for her 30th 🤣🤣🤣 #Levels" She captioned the picture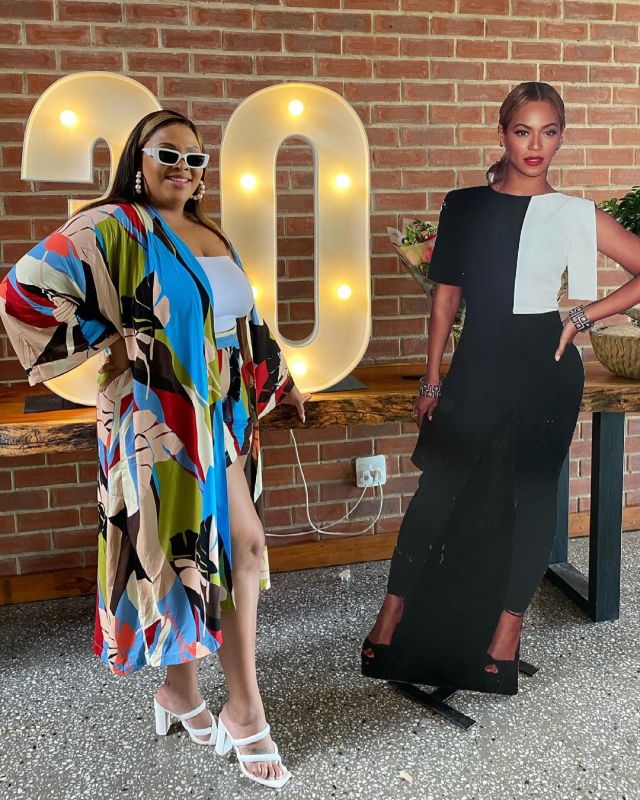 The star also recently went on a much-needed girls-night-out with her besties. Namely, Lefase Chokoe, Sane Mahlase and Azola Mona.
The besties took over Italian restaurant Saint in Sandton. Sharing some of the moments from their night out on the gram, Mrs Jones said the following about the year that has been 2020. "What a year 2020… has been so wild, but thank you, ladies, for always being there."
Lefase called the night their mini year end function. "Our mini year end function… closing off girls night. Thank you for an amazing year my people."
Chokoe, who'll be launching her new clothing line soon revealed that the outfit she wore on the evening will be available soon.
Sadly today I'm announcing my departure from the label and the partnership. The decision to walk away has left me sad and emotional; to say the least. However, I will start afresh and continue with the vision and brand on my own under a new name, Levase Apparel which I guarantee will have the same creative direction," said Lefase Chokoe in part upon announcing hat she'll be trading under a new name.