Lets say Happy birthday to actress Connie Ferguson as she turns 51
Lets say Happy birthday to actress Connie Ferguson as she turns 51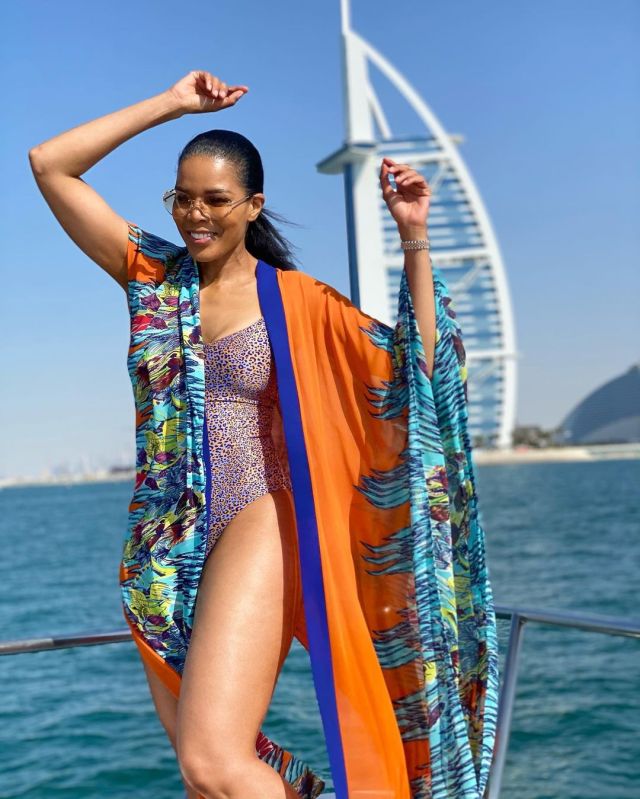 It feels like it was only yesterday that we got to know about Connie Ferguson when she starred as Karabo Moroka on Generations. Today, she's become the business mogul that many envy and look up to and her latest role on The Queen as Harriet Khoza is whai keeps us glued to our screens.
However it would be amiss if we talked about Connie and not mention her husband, Shona Ferguson, and her family too. From the moments she gushes over her man to spending time in the gym with Alicia and Lesedi and being the best grandmother anyone could ask for, Connie is all about strong family ties.
However, no one is perfect and our faves do get it wrong sometimes. Remember that time when Connie got dragged for doing blackface and when she got backlash for her Glamour magazine-cover look?
Today she turns 51 and here's a look at the many times Connie had people on TL talk about her.
Even a court order does not seem to stop Ntsiki Mazwai from speaking willy-nilly about prominent people. She still lives up to her reputation of speaking her mind and not caring if anyone else agrees with her opinion.
Ntsiki targeted Connie Ferguson when she said that she doesn't have what it takes to be an actress.
I don't know if I think Connie is a great actress…..I think uyathandeka Nje…..not necessarily talented. https://t.co/e40QMjaG0Y

— ✨KUMKANIKAZI✨ (@ntsikimazwai) July 30, 2020
From shading other celebrities like Bonang and DJ Fresh, perhaps this time Ntsiki bit more than she could chew.