TV personality Lerato Kganyago Lends A Helping Hand
TV personality Lerato Kganyago Lends A Helping Hand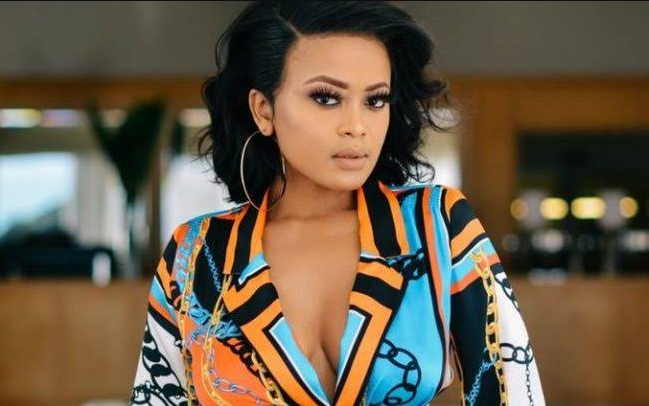 TV and radio personality Lerato Kganyago is making sure that the homeless are warm this winter.
Read More: Lerato Kganyago Opens First Beauty Store
Lerato together with DJ Rhee and others gave blankets to people on the streets.
She shared a video with a caption that read: "Giving warmth to those who need it most – especially now as the temperature keeps dropping ♥️ Thank you @arandatextilemills for always supporting the @flutterlkg blanket drive! @iamdjrhee thank you for being part of this I LOVE YOU always"
Other celebrities and fans took to the comments section to react to Lerato's kind gesture.
Mbali Wethu responded: "May the God Lord continue to bless your bank balance enough for you to continue blessing others."
Thabane_Chamane: "May God continue to bless your hands and provide for all your needs as you have for His Sons and daughters. bless you Guys ❤️🙌"
Lerato recently announced that she will be putting her DJing career on hold for a while. She said she was advised by her doctor.
"Our bodies are not as resilient as we would like to wish they are. As importantly, to let down those who support me is not a decision that I take lightly. However, I can no longer continue to ignore my doctor's advice and have to put a pause on my DJing gigs," she wrote on Instagram.
Meanwhile, Durban Gen actress Nelisiwe Sibiya took to Instagram to celebrate "her mother's" birthday, the queen of eSwatini. She penned a lengthy post paying tribute to the queen.
She wrote: "Happy birthday to my mother HRM Queen LaMbikiza of ESwatini ️ I can write a book about this woman. I look at myself and look at her and I am just like "God you have favored me"
I know I don't usually post about her but this right here is Queen Sibonelo Mngometulu known as (LaMbikiza) she and my biological mother share a surname. How we meet is a story for another day!!
She said she would wake her up in the wee hours of the morning and she would be there for her
"Every time I think about her I honestly get so emotional! This woman I would wake her up even at 2 am…and she would Listen to me! I'd cry and she would listen, after speaking to her I'd feel better. She has a way of fixing my crown and reminding me who the hell I am!! Ag guys let me leave it here! Happy Birthday mommy! I love you so much and thank you so much! ️"