Lendendary kwaito artist Eugene Mthethwa threatens SAMRO
Lendendary kwaito artist Eugene Mthethwa threatens SAMRO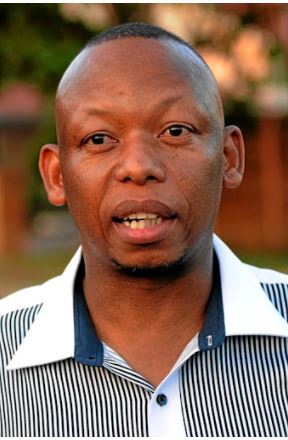 kwaito artist Eugene Mthethwa has said if the Southern African Music Rights Organisation (SAMRO) fails to meet his demands after six weeks, it should expect worse than what he did last week.
Mthethwa spent the night at SAMRO offices where he chained himself, demanding his royalty payment.
He was accompanied by EFF member and singer Ringo Madlingozi.
He said his actions had finally caught the attention of SAMRO top management.
"They asked me to give them six weeks. At the moment, they are busy fixing this with my advocate," said Mthethwa.
He further revealed that he had the support of other artists from different provinces.
"You know how KZN artists can be when they're angry. They promised to support me should nothing happen after six weeks. This must be fixed," he said.
Mthethwa vowed that he would not let SAMRO management breathe until he was given what was due to him. He has been vocal on social media about how SAMRO allegedly robbed artists of their royalties
Previously SAMRO CEO Mark Rosin told Daily Sun that said they confirm Mthethwa's complaint about his royalty calculations but then said that they have tried in numerous occasions using the management and board members to address his concerns.
"It is impossible to deal with the issue Mthethwa has raised over the years where there was no willingness by Mr. Mthethwa to resolve the matter other than this way. We have processes that apply to all our members and in our ongoing calls for transparency, we will not circumvent these processes for an individual," Rosin said in a statement.
He further accused Mthethwa of gaining access to SAMRO funds fraudulently and said that they fired him for that. But he was later reinstated by board members. "However, we now sit with an outstanding amount due to us by Mr. Mthethwa which his royalty earnings get off-set against the balance. It is not a desirable situation for either party but we have had to deal with the matter through the courts. Contrary to Mthethwa's claims, SAMRO pays royalties regularly and over the last two days has paid over R60 million to local composers and publishers, a payment, widely welcomed," said Rosin.