Legendary radio DJ Winnie Mahlangu has died
Legendary radio DJ Winnie Mahlangu has died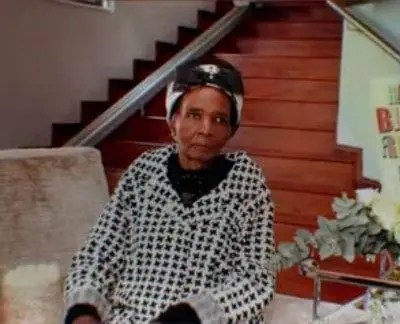 The radio industry is mourning the death of legendary radio DJ Winnie Mahlangu.
The sad news were confirmed by the SABC in a statement.
Mahlangu died in hospital in Centurion after a short illness on Thursday, 27 January, at the age 88.
She was the first woman DJ at Ukhozi FM. She joined the station in 1962 when it was still known as Radio Bantu.
To honour her, the SABC launched a female DJ search, called Winnie Mahlangu Female Presenter Search, for the first time in 2020. This search also formed part of Women's Month commemoration.
She was also recipient of The Order of Ikhamanga in Silver by the president.
The SABC said: "Mahlangu was well-known for her warm nature, meaningful influence to the station as well as her contribution to empowerment female counterparts in the industry."
Ukhozi FM also worked with Uzalo, where in some of the scenes, actors would unfold her job as a first female DJ for the biggest radio station.