Legendary kwaito artist Eugene Mthethwa gets paid R5 for his hit songs: This is why we are dying poor
Legendary kwaito artist Eugene Mthethwa gets paid R5 for his hit songs: This is why we are dying poor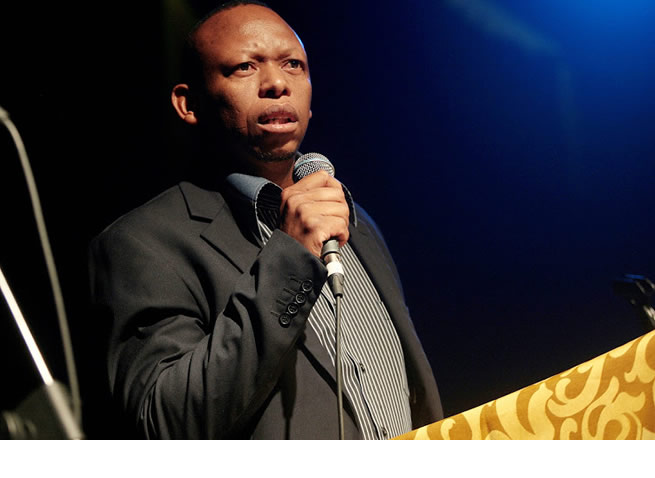 Legendary kwaito artist Eugene Mthethwa has revealed that he only received less than R6 in royalties from the SA Music Rights Organisation (Samro) this year.
This comes after the music copyright management body revealed in a statement released on Tuesday that it had paid more than R13 million to artists last year.
However, he former Trompies member's statement of payment for the year in question shows that Mthethwa only pocketed R5.43 from the organisation.
On Friday, Mthethwa laughed at his earnings, saying the figures publicised by Samro were nothing but a publicity stunt.
Mthethwa said: "The money I received is something I accept every year. That is why I ended up chaining myself to the Samro offices."
Last February, he chained himself to a pole at the Samro building in Braamfontein, Johannesburg, to protest against not being paid royalties.
He alleged that the organisation was refusing to pay him.
Mthethwa has challenged the organisation to publicise a list of its top earning artists.
"I know what they mean when they talk about the R13 million, and I challenge them to come out publicly with a list of their top 20 earners."
"I promise you, you will not find any individuals on the list. You will find companies. Not even composers, but random people who have started companies and are making money out of the ignorance of artists."
Mthethwa claimed that a chunk of the money went to companies that were collecting royalties on behalf of artists under their banner.
The muso has just released a solo album following years of dedicating his time to music industry-related activism.
His listings with Samro include songs such as Time's Up, Umgidi, Koko and Sigiya Ngengoma.
His financial statement shows that his songs collected amounts ranging from 34c to R1.28 last year.
"They are not even ashamed … How do you explain, with such big songs, that you are only getting R5? And this is after six months of releasing an album? This is the reason people cannot explain why artists are dying poor. They make up all sorts of stories that we are living lavish lives … How can I live lavish with R5?"
MILLIONS PAID OUT IN ROYALTIES
In its statement, Samro said it distributed the R13 million in accumulated royalties to its members after tracing them and requesting that they update their banking details.
"The royalties were distributed between the inception of the Samro project to reach out to members to update their banking details in April 2021.
"The programme saw Samro embark on a momentous task of contacting thousands of members through TransUnion and via direct communication to request that they update their banking details. A list of affected members was also published on the organisation's website.
The organisation said: "The initiative is ongoing and Samro continues to appeal to members to ensure that their information is up to date so that royalties can be efficiently transferred."
Its chief operating officer, Mpho Mofikoe, added: "I think we can be proud of our efforts, which have, to date, resulted in the distribution of millions of rands in royalties to deserving members, who must be compensated for the use of their work.
"As always, Samro will leave no stone unturned to ensure that our members receive their rightful earnings."