Legendary actor Sello Maake ka-Ncube returns to The Queen Mzansi
Legendary actor Sello Maake ka-Ncube returns to The Queen Mzansi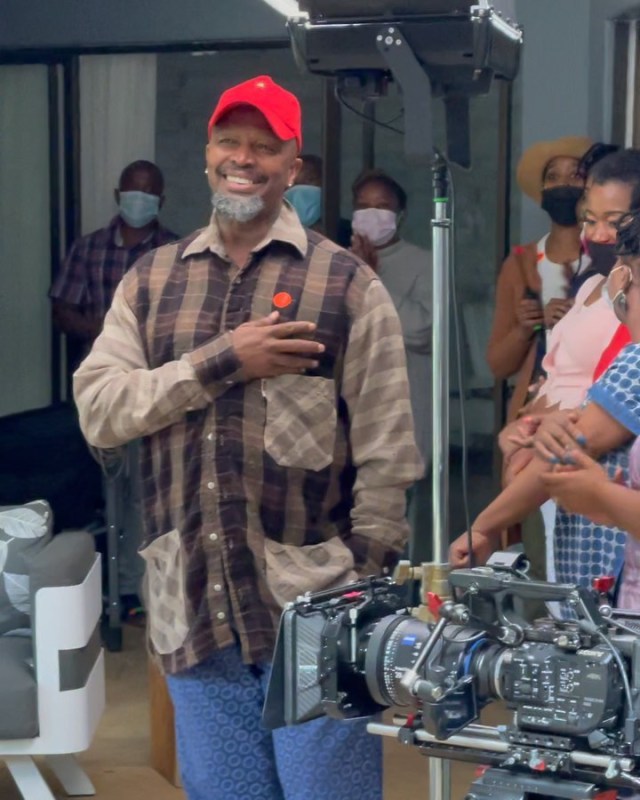 In what might come as great news for avid viewers of The Queen, it looks like veteran actor Sello Maake ka-Ncube is returning to the hit Mzansi Magic's show.
The seasoned actor left the show in 2019 and much to the delight of viewers of the show, Shona Ferguson has hinted at his return. This follows after he posted a video on his Instagram page, of the cast and crew members of the production welcoming him back.
Fans reacted to the video suggesting that he is returning to the show.
"I see his Kgosi pants…he's definitely coming back."
"Met him on set a few months back and for such a giant in the industry. He was the most welcoming of all the actors I was with. Such a great human."
"Can't wait to see Kgosi😍😍😍😍."
"We missed him. My late Granny loved him."
Details surrounding the Sello's exit from the show have been sketchy as he left unexpectedly and went to score a role on Mzansi Magic's hit telenovela The Herd.
Sello played the flamboyant Kgosi in The Queen and his character left many viewers mesmerized with his enthralling performances. Speaking to Isolezwe to shed more light on his exit, the actor said he was not sure when he would return and said the publication must ask producers of the show.
"I don't know when I'm going to come back to The Queen, you can ask the Fergusons about that because they'll have better knowledge of my return." The issues that Vatiswa brought forth are not entirely arrowed to the Fergusons but the whole industry. I will never accept a paycheck that I do not deem worthy of my talent as an actor.'
When Sello left the show in 2019, The Fergusons were in hot water following numerous accusations leveled against them of exploiting actors and firing them. This follows after Rami Chuene, Dineo Langa, Mlamli Mangcala, and Vatiswa Ndara left their shows.
Mlamli Mangcala, who portrayed the character of Captain Sthembiso Radebe on The Queen, accused the producers of ill-treatment and deceiving him.
Mlamli claimed the producers failed to adjust his salary and made him pay for being on TV. In a letter, the actor opened up about his alleged mistreatment and how his car was repossessed, because he couldn't afford to pay for it.
Vatiswa penned an open letter to the Minister of Arts and Culture, Nathi Mthethwa accusing Ferguson Films of exploiting her. In a twist of events, the Fergusons apparently pursued the legal route against the actress to silence her.
In a statement, they denied exploiting actors and said they would also like for the industry to be regulated.
"As actors ourselves and producers we are aware of the challenges facing the entertainment industry. We support 100% a need for the industry to be regulated and for the Performance Protection Amendment Bill to be signed sooner rather than later".