Legendary Actor Israel Zulu Got Locked At Age 12 For Stealing A Car – WATCH
Legendary Actor Israel Zulu Got Locked At Age 12 For Stealing A Car – WATCH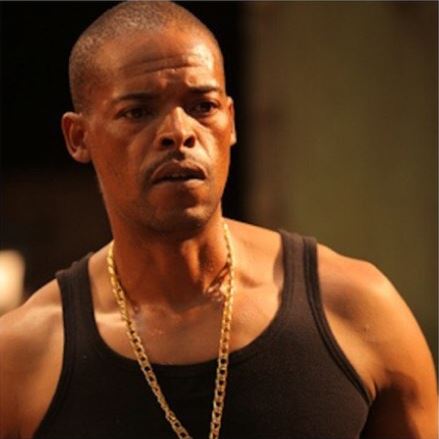 Today was another lit episode of Podcast And Chill with Mac G and the episode did not disappoint. One of the best we've seen in a while. They had actor Israel Zulu as their guest. He touched on many aspects of his life; from prison, sex, his father and more.
At 12 l stole a car in orange Grove. I used to steal strictly from whites.
It is common knowledge that Matseke-Zulu was once involved in criminal activity which landed him an eight-year jail sentence but it was during his time in jail that he formed his own prison theatre group called the Abanqobi Drama Group. His work with said group the caught the attention of the Yizo Yizo directors during one of their visits to prisons as part of a Yizo Yizo road show.
"I can survive without sex. For 6 months or a year. I stayed for four years. I'm not sex crazy." Were the words echoed by the legend, leaving Sol and Ma G in disbelief. "You must be strong. That's a top secret of the success of a man. People who don't have sex a lot are rich," he said.
Zulu explained by he has a double-barrel surname. "Matseke is my mother's surname and Zulu is my biological father's surname. I combined the two surnames."
On His Biological Father
"My biological father grew up in Alexandra. From Alexandra to Tembisa. But when I was young, I never had his presence in my life. I started to know my father when I was 14. And then we didn't spend too much time with him before he passed away. He wasn't well. Not to say he abandoned me. He was a hero. He was the type of good guys in the world. Unfortunately, the world was not on his side. I grew with my mother, my grandmother, aunts. I was raised by women."
On His Step Father
"You know stepfathers. I'm not his child. If a child is not your child, I don't believe you will have true love. My half-brother is his son. Maybe I'm his son, I don't know. Only the mothers know. But we never had a good relationship between me and him. He had a division. He liked his son more than anybody. So me I became my own father since I was eleven. I was independent, I was a father figure for myself, and the family as well. Because I didn't have a shoulder to cry on.
Israel also revealed that his stepfather used to abuse him. "He did abuse me physically. He used to beat me for no reason. Because maybe I was a threat. I was deprived of a lot of things. My brother was taken to Durban, bought beautiful clothes…"
On Not Attending His Step Father's Funeral
"He passed away. But I never went to the funeral. I had a trip to Cape Town. I think I was shooting something. But I don't regret it. It's fair. If you didn't plough something – don't expect to bear the fruits. It's an eye for an eye."
The star, who's now joined Gomora Mzansi also revealed that at the age of 18 he was arrested five times or seven times. Check out the full interview below.