Lebo M fears for his life after divorce from his fourth wife
Lebo M fears for his life after divorce from his fourth wife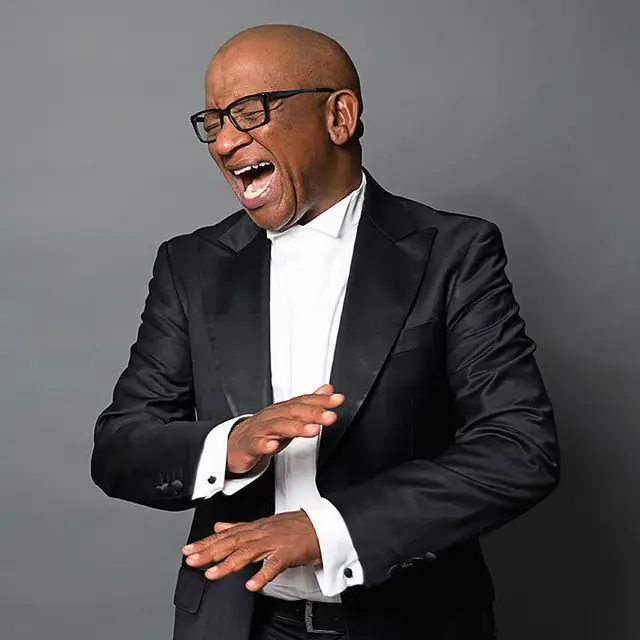 News of 'The Lion King' producer Lebo Morake, popularly known as Lebo M, latest divorce from his fourth wife businesswoman Pretty Samuels-Morake has been trending on social media.
The public has been weighing in on the renowned producer's decision to issue Samuels-Morake with divorce summons.
Curiosity has been piqued as to what led to this decision. After all, they just celebrated a year of marriage.
In his announcement, Lebo M had said that he would not be responding about what led to the breakdown of his marriage but in a turn of events, he seems to have changed his mind.
"Lebo M would like to state on record that Samuels-Morake was in possession of his electronic signature when he was on a European tour from April to 27 June 2023," read a second statement from his management.
The statement explained further how Lebo M had given Samuels-Morake proxy to sign documents for him while he was away, and upon his return, he requested her to destroy and delete the signature from her PC, leading to an argument.
"This led to an altercation between the two parties, further fuelled by Samuels Morake's reluctance to sign a sworn affidavit stating that she had destroyed the signature.
"Due to pressure from Lebo M, Samuels-Morake relented and signed an affidavit stating that she had indeed destroyed the signature."
The musician further requested Samuels-Morake to sign another affidavit, stating that there are no policies she is aware of that would be affected upon his death, which she and others would be beneficiaries of.
"This has placed me in a position of great discomfort, and I fear for my life and that of my children. I am worried and do not understand why my estranged wife refuses to sign the second affidavit.
"I am consulting with my attorneys to investigate and verify whether I have any fraudulent life policies in my name and/or any life covers taken to insure my life without my knowledge and consent, as this would be tantamount to fraud," said Lebo M.
Samuels-Morake is yet to publicly comment on her separation from the renowned musician.