Leaked Voice Note Exposes Royal Family Conspiring Against The Late Queen
Leaked Voice Note Exposes Royal Family Conspiring Against The Late Queen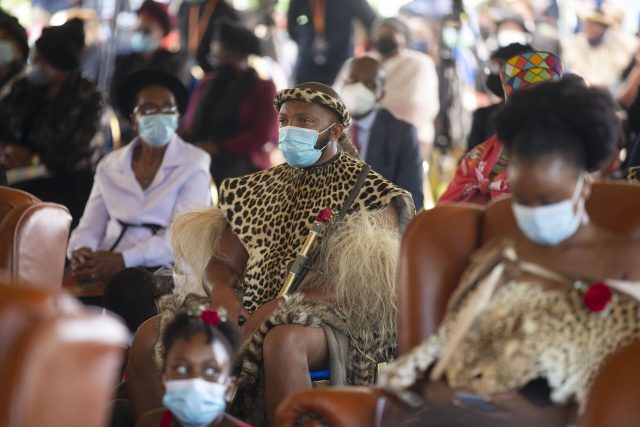 A voice note of Princess Thembi calling a meeting of Zulu royals against the late Queen Mantfombi Dlamini-Zulu and her son, Prince MisuZulu, taking over from late King Goodwill Zwelithini has been circulating in the note.
The Princess is informing the Royal family to gather at Khangela palace to mourn the Queen's death and later have a private meeting whose agenda "should not be leaked." More details will follow later on.
A lot of stories have been coming out ever since the Queen passed on, first we discovered that the queen was once poisoned and now she just died when she was not even seeming unwell.
This is indeed revealed that something is fishy and deeper investigations should be done to discover what really happened to the Royal family, the King's son was also poisoned by people who claimed that they just wanted to get him to sleep but somehow overdosed him.
… The Princess is telling all royals to convene at Khangela palace to mourn the Queen's passing and later have a private meeting whose agenda "should not be leaked." More details will follow later on @IOL

— Sihle Mavuso (@NewsBotZA) May 2, 2021