LEAKED CHATS: Dineo Ranaka Under Fire For Exploiting Employees
LEAKED CHATS: Dineo Ranaka Under Fire For Exploiting Employees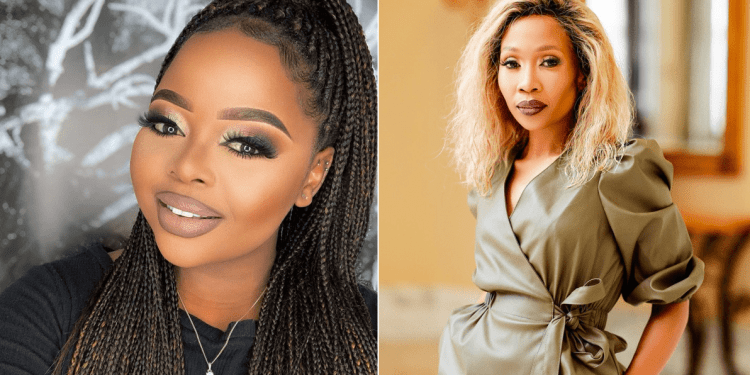 As of late, Dineo Ranaka has been making all sorts of headlines for all the wrong reasons. The radio and television personality found herself trending a few weeks ago when she had an outburst on video directed at her ex Sechaba Thole. Just when those stories are dying down, the entertainer has found herself being the centre of attention once again as Felicia Zwane accuses Dineo Ranaka of ripping her off.
Felicia Zwane reached out to Maphepha Ndaba, a news blog, to seek help to expose Dineo Ranaka for non-payment of services. The makeup artist had several screenshots of chats between her and the actress where she was asking for her money. At first, the messages were ignored and only when she started saying she would expose the actress did she respond.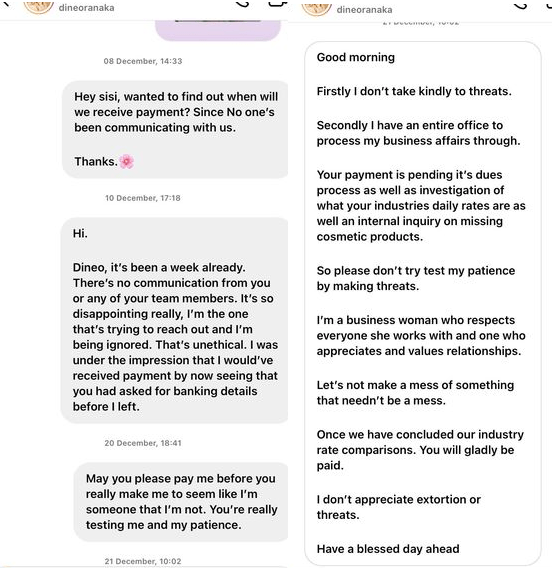 Dineo went on to tell Felicia that she does not respond to threats but told her that her team was looking into the rates in the industry so that they pay her. This was unfair on Felicia's part as she made known to Dineo, telling her that she should have negotiated before the job was done, not months after she had worked.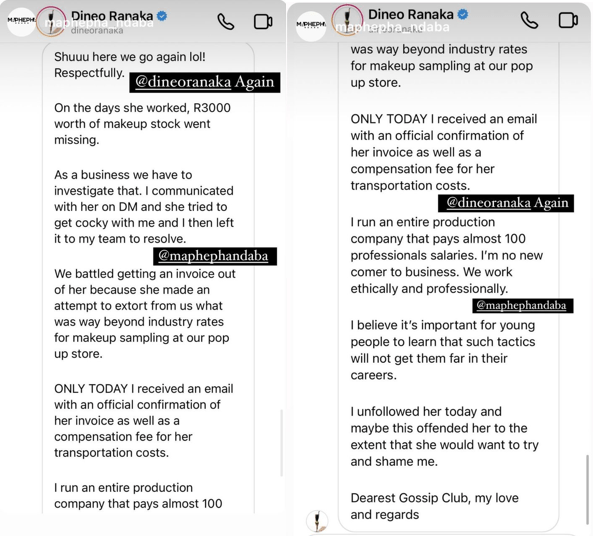 Dineo's team reached out to Felicia and said they would pay her R1 000. Before she did the job, the two parties had agreed on 550rands per hour, and she worked a total of 7 hours, so the money they wanted to pay her was a rip-off. Felicia went on to say that the money was not enough to cover her transport cost she incurred from Pretoria to the Mall of Africa, where the shoot was.
In a surprising turn of events, Dineo Ranaka then replied to Maphepha Ndaba, claiming that the day Felicia worked R3 000 worth of makeup went missing. Dineo claimed that the rates in the makeup industry are way low than Felicia had charged her. Her statement, however, only triggered outrage from both makeup artists and followers of the gossip page. People are saying that she is a bully for negotiating weeks after her work is done. Makeup artists are telling her the rates being charged, which are higher than Felicia's fee.