Latest crime figures illustrate alarming rise in kidnapping
Latest crime figures illustrate alarming rise in kidnapping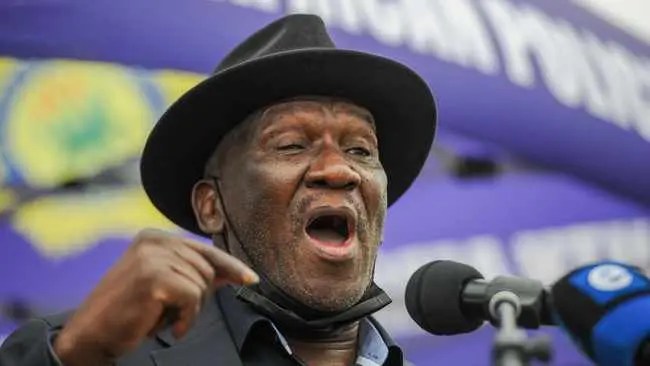 South Africans are increasingly becoming victims of kidnapping with 2,000 cases recorded in just three months, according to the second quarter crime statistics measured from July to September this year.
Police Minister Bheki Cele said this is a new category of crime that the police are monitoring closely.
There were 93 more kidnapping cases in July, 175 more in August, and 177 in September.
Gauteng lead with a total of 729 kidnapping cases, followed by KwaZulu-Natal with 407.
Cele said while the majority of kidnapping cases were hijacking-related – some were for ransom.
The release of the stats follows the kidnapping of the four Moti brothers in Polokwane who have since been reunited with their families.
A VERY VIOLENT COUNTRY
Cele said the July unrest that rocked KwaZulu-Natal and Gauteng has had a major impact on the second quarter crime statistics, adding to murder, malicious damage to property and arson.
South Africa also reported 9,556 rapes in just three months, an increase of 600 compared to the same period last year.
sapsHQ 9 556 people were raped between July and September 2021.
Increase of 7,1% increase compared to the previous period.
Temba police station in Gauteng, Thohoyandou station in Limpopo and Eastern Cape's Lusikisiki police station recorded highest incidents rape #CrimeStats NP pic.twitter.com/xHIdyoHg75

— SA Police Service 🇿🇦 (@SAPoliceService) November 19, 2021
Cele said the numbers showed that South Africa remained a very violent country.
Police recorded 1,056 more murders compared to the previous period last year.
A DISGRACE FOR THE COUNTRY
Cele said rape remained high, calling it a disgrace for the country.
"With almost 10,000 people being brutalized and s.e.xually violated in just three months in South Africa, is a disgrace and deeply disturbing. The majority of people raped are women and those most vulnerable in our society."
KwaZulu-Natal's Inanda Police Station recorded the highest number of murders.
"This is evidenced by KwaZulu-Natal recording 44.4% increase in its murder case in the period of July to September this year."
He said the only glimmer of hope was the Western Cape, as the province allocated the most resources, showed a decrease in murder and s.e.xual offences.