Lasizwe shoots his shot at billionaire Patrice Motsepe – VIDEO
Lasizwe shoots his shot at billionaire Patrice Motsepe – VIDEO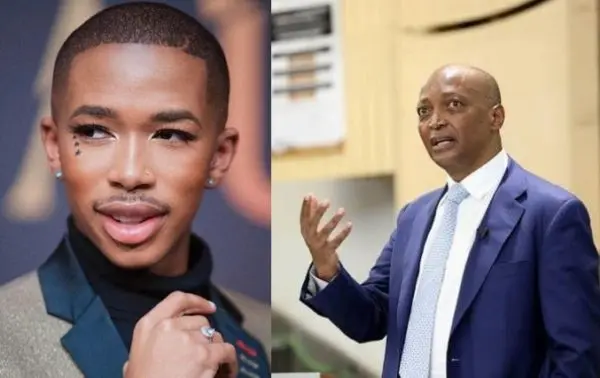 Lasizwe reveals his interest in the billionaire businessman, Patrice Motsepe, and he will do anything just to secure the President of the Confederation of African Football.
The YouTuber got people rolling on the floor with laughter after jumping on a Tik Tok trend, which is about how a person acts blindly about a red flag in other to get some benefits.
In a video shared on Instagram, Lasizwe says he doesn't like soccer with all of his heart.
In the next scene, he quoted Patrice, where the billionaire says he loves watching soccer players.
The third scene unveils the actor running on a football pitch with other footballers.
"Anything for Billionaire Patrice Motsepe," the content creator captioned the video which garnered lots of attention.
Check out the hilarious video below: