Lamiez Holworthy cheats death
Lamiez Holworthy cheats death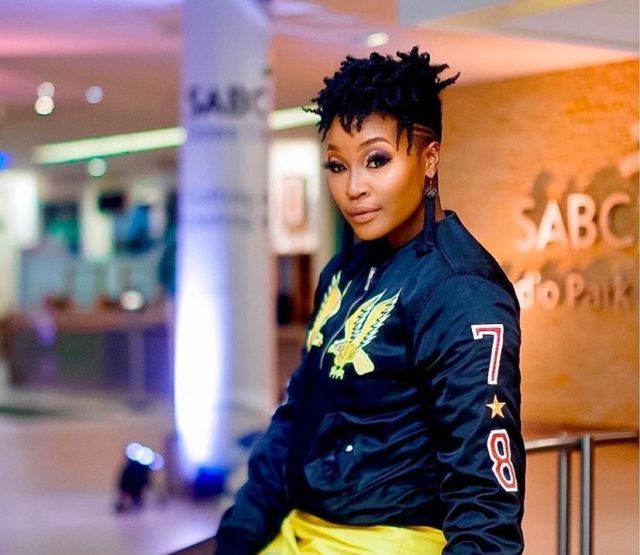 Lamiez Holworthy has taken to her social media to warn fans and followers about spikes on the N4 road.
The star stated that she was driving from a gig in Siya bar, where she encountered spikes on the road which damaged two of her tires.
Lamiez thanked God that she was able to control her car and was not far from a filling station.
She went further to send caution to people so that they can be careful and extra vigilant on that road.
"Two tires messed because of a spiked object in the fast lane on the N4! Thank God I was able to control the car and also wasn't too far from a filling station. Please be careful and extra vigilant on the N4!!!," Lamiez said.
The N4 caused confusion on social media as many were not clear by her words.
A Twitter user by the name of Kamogelo Mogale wrote, "From the warnings that have been issued it seems to be the N4 East between Solomon Mahlangu on ramp and the Diamond Hill Toll Plaza, as well as the N4 West towards Rustenburg from the N1 interchange."
Another user claims to have received cautionary messages from close friends who say they have encountered spikes on a regular basis in Witbank just after Bronkhorstspruit.
See tweet below:
Two tires messed because of a spiked object in the fast lane on the N4! Thank God I was able to control the car and also wasn't too far from a filling station.

Please be careful and extra vigilant on the N4!!!

— 𝔻𝕁 𝕃𝕒𝕞𝕚𝕖𝕫 ℍ𝕠𝕝𝕨𝕠𝕣𝕥𝕙𝕪 (@LamiezHolworthy) April 19, 2021