Lamiez Holworthy And Khuli Chana Reveal Their Son's Name
Lamiez Holworthy And Khuli Chana Reveal Their Son's Name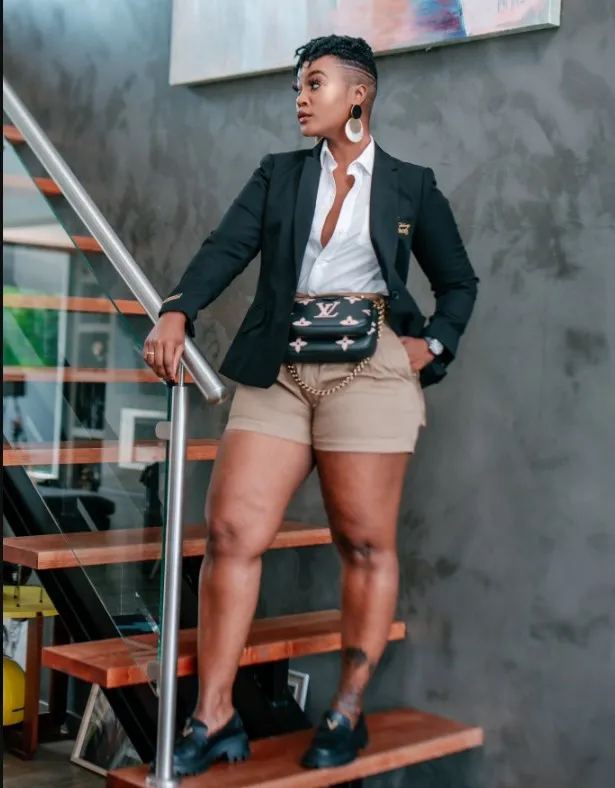 Lamiez Holworthy has been slowly returning to work after she welcomed her first child with legendary rapper husband Khuli Chana back in April 2023. This was after the Metro FM personality confirmed having given birth to their bundle of joy after a month since the birth of their first child together as Kuli already has a daughter from his first marriage.
As reported at the time:
Lamiez Holworthy and her husband Khuli Chana celebrate their son's 1st month on Earth. The couple kept the birth of their bundle of joy a secret until he reached one month. Fans speculated that Lamiez had already given birth after they spotted her without her baby bump.
Taking to Instagram, the couple shared the news that their baby boy had already arrived, a month ago. Khuli shared an image of the two of them at a restaurant with a cake wishing the boy a happy 1st month.
At the time, it seemed that the couple was intent on keeping the infant's name to themselves until the right time to reveal the name. However, it seems that they are now committed to making sure that the public is aware of their baby's special name.
Following the celebration of "Pumpkin's" first month being born. Lamiez had used her subsequent post to confirm their son's name.
In the lengthy post, Lamiez shared some touching words by writing:
"A little while ago, I got to experience an answered prayer, one that I still marvel over. I find myself staring at him in awe, in disbelief that this perfect little human came from my body. I then get to watch his dad and my mom sing and play with him and my heart melts all over again-seeing how much joy he's brought to all our loved ones warms my heart."
Since this post, Lamiez recently returned to Instagram with yet another post on how her son has acclimatized to being the son of an in-demand media personality. This is as Lamiez recently took Leano to his first photoshoot.
As such, she could not believe just how well-behaved he was during the festivities of shooting content. As such, she shared again in a lengthy post:
"My little guy was so well behaved on set…Well except for when he peed all over Shikoletseka's studio whilst I was changing him."
Lamiez had previously shared the Mother's Day images that she had shot with her mother and featured in the images was none other than Leano for his first professional photoshoot. Given how the mother loves shooting content, it is only a matter of time until he is featured in yet another one in the near future.