Lamiez and hubby Khuli Chana expect their first baby
Lamiez and hubby Khuli Chana expect their first baby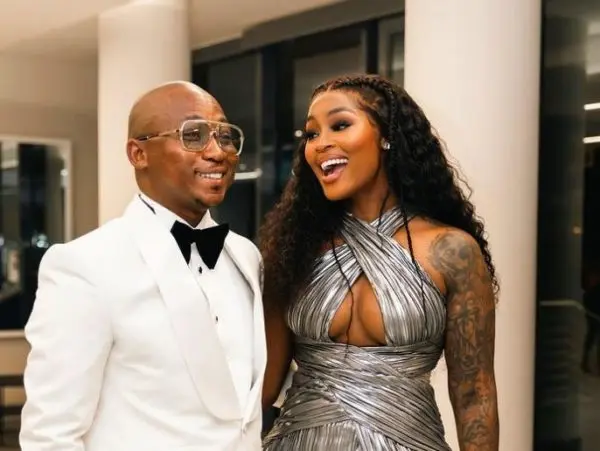 Khuli Chana and Lamiez Holworthy are expecting a baby as they announced the pregnancy while celebrating their 3rd year wedding anniversary on Wednesday night.
Lamiez showed off her baby bump in body-con dresses rocked at the special event. The baby's gender was also revealed to be a boy as blue coloured pieces were blown into the air, and a baby shoe was also revealed to confirm the news.
It was an amazing event for Lamiez who shared the video and expressed excitement about the new phase.
Congratulatory messages poured in as many are excited about the news of the baby.
"The biggest secret i had to keep. WE ARE PREGNANT!!!!!! I AM UNCLE NAPE! Freela, i still can't believe you are pregnant, nja ya game," a follower wrote