Lady Du takes Amapiano to Mexico, teaches Mexican President the Jerusalema dance – Video
Lady Du takes Amapiano to Mexico, teaches Mexican President the Jerusalema dance – Video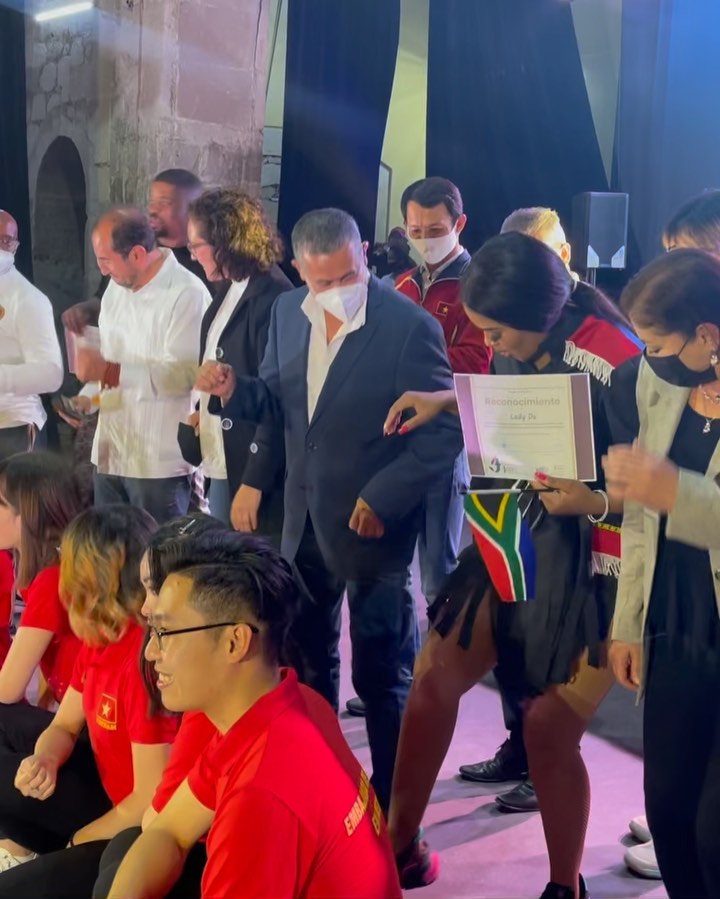 YANOS artist Lady Du is flying the Mzansi flag high.
She posted a video clip of herself dancing with the president of Mexico.
"It's such moments where you realise this is no longer about you. Guess who had the President of Mexico dancing last night after they gave us appreciation certificates. @cyrilramaphosa Thank you for choosing us to represent you in Mexico. To the president of Mexico, thank you for receiving us well, treating us like royalty @nomcebo zikode @masterkgsa," she captioned the video clip.
In an earlier post, she thanked President Cyril Ramaphosa for choosing her to go to Mexico. She wrote: "Amapiano/ South Africa to the world!!!! @cyrilramaphosa you could have chosen anyone but you chose @iam_ph and myself. I am so humbled by this. Thank you for sharing our talent with the world. We were not only celebrated by the country, but by the president as well. I thank you my president."
The post was accompanied by the handing over of an appreciation certificate from the Mexican government to Lady Du.
Her colleague, Nomcebo Zikode wrote: "Wow kunjaloke ubongwa ezizweni. Congratulations angel, your work speaks for itself. Indeed ngomsebenzi wethu we do put South Africa on the map, kuyangijabulisa ukubona abaculi base South Africa besabalala all over the world showcasing their talent."
Lady Du responded: "I love you. Lol we knew your song is international so we played it to teach the President our way of dancing."
Dr Molapo commented: "Oh wow!!! Ke star!!! Cultural export of this magnitude is immensely commendable guys. Humongous love."
Khanya Green said: "He chose the best of the best. Keep making us proud."