Lady Du Shows Love to DJ Maphorisa
Lady Du Shows Love to DJ Maphorisa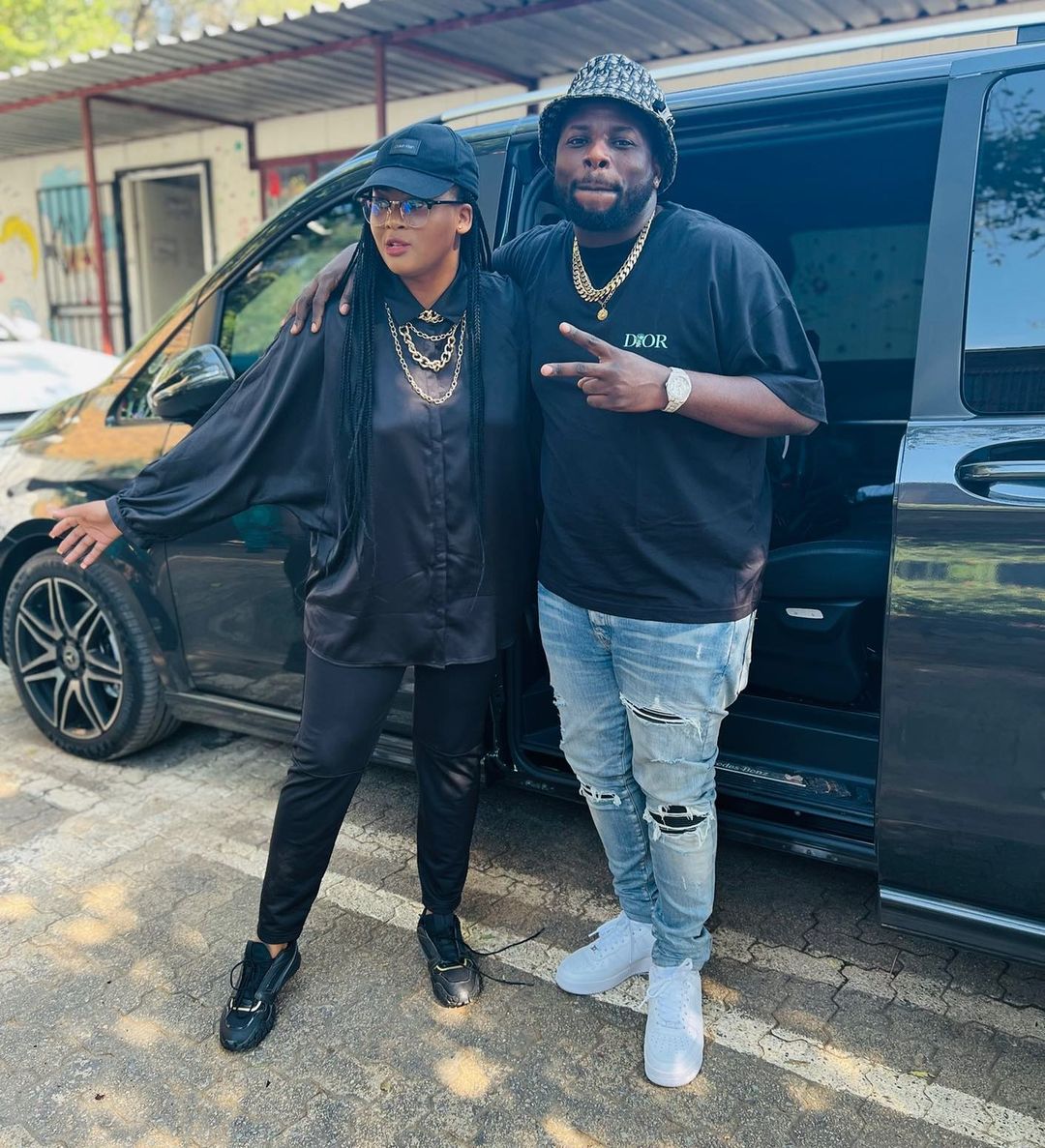 Lady Du has appreciated DJ Maphorisa in a sweet Instagram post. She states that the DJ and record label owner gave her her first big break and also helped with her depression.
Taking to IG, she posted images of them together and penned a sweet message:
"To @djmaphorisa thank you for helping me fight against people that tried to destroy me, thank you for listening to all my stories of depression and giving me the best advice, lol you were actually the first person to give me my first big deal, my first big sync deal with castle 8 years ago."
"So here's what happened, I met maphorisa at the school tours, lol like I usually do with him and kabza I told him everything that's been happening in my life, and he literally became a big brother and took over at the same time. Thank you for helping me bro, thank you for giving me a platform to be myself. Thank you for allowing me to tell you my problems. We need more people like you," she continued.
The Amapiano vocalist is on a roll as she previously thanked Oskido for giving her sound financial advice.
"I have sooo much respect for you baba @oskidoibelieve today is just a random day but I thought I should take my time to thank you for the advice you gave me a year ago, I'd like to pass it on to the young artists that are coming up," she wrote.
"Nothing in life comes easy. No one will save you if you don't save yourselves. Never live under pressure, and never go out of your way to look or buy things because you feel like everyone has them around you, till today I have never gone and bought myself an LV or Gucci anything, I got it as a gift from one of my wealthy friends but I don't even wear it that much.
"Baba Oskido said to me, my child, before you start buying anything luxury, first build your net worth when you have a steady salary from your businesses knowing you no longer rely on the music you can spoil yourself."
"Funny enough the same month I went to @themba he said the exact same thing and advised on property. I can tell you proudly that I've sacrificed sooo many of the things I want to do exactly what they advised, I invested in a business first, I am now building my first batch of apartments in the hood, and my main focus is township development so people actually see how important it is to go back to where you come from and show them that anything is possible.
"So when you see me repeat clothes, looking crusty with a whole lot of dirt during the week know that after I perform on weekends I'm Bob the builder!!! And the day you see me slaying you'll know that I can now afford it without checking if I have money to buy it we live to inspire not expire. I'm not here to stay forever but I want to be part of the people that used their time building a legacy for the generation that comes after me and with God I know it will happen."