KZN Premier condemns truck attacks
KZN Premier condemns truck attacks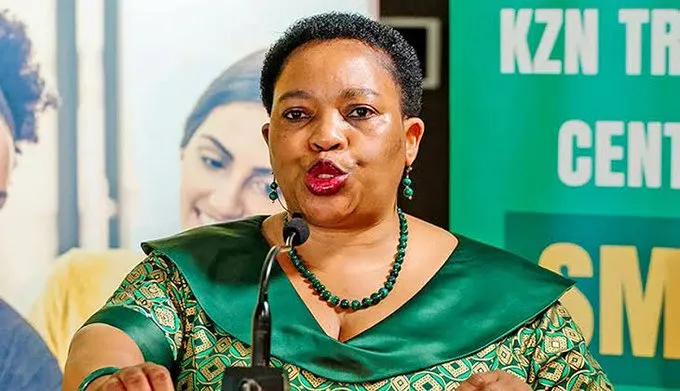 There have been eight truck torchings in KwaZulu-Natal.
The attacks occurred in two separate incidents on the N3 highway.
KZN Premier Nomusa Dube-Ncube has condemned the attacks, saying they are acts of sabotage aimed not only at the road freight industry but which seek to paralyze the whole economy of South Africa.
She said, "we are very concerned about the economic sabotage in our country. We are convening an urgent meeting with other relevant ministers to look at what is at the core of these truck attacks."
"There are different ways of voicing anger besides destroying the economy that we are working hard to recover."
"Our province has been badly impacted floods, riots, and Covid-19, we are still trying to recover from that we cannot afford setbacks."
"We are happy that the minister of police is here and arrests are imminent and find ways to stop what is happening right now."